Katherine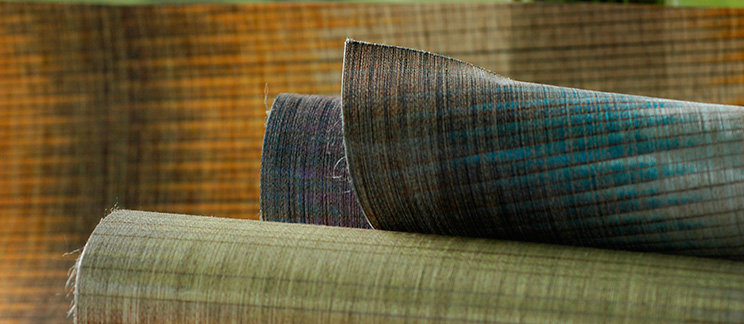 Frequency
Introducing the new winter collection from Innovations a musical medley of natural fibres and high quality vinyl's, which hits all the right notes (pun intended).
Frequency, named after Led Zeppelin's greatest hits, draws inspiration from the music of the 1970's and the patterns created by sound waves, with a colour palette derived from vintage tie-dye. A linen/poly blend that feels soft to the touch Frequency is woven with thousands of individually laminated yarns across the width of the material. This bold pattern illustrates the ethos of the golden era of English rock and is a new addition to both Innovation's Pattern and Metallics collections.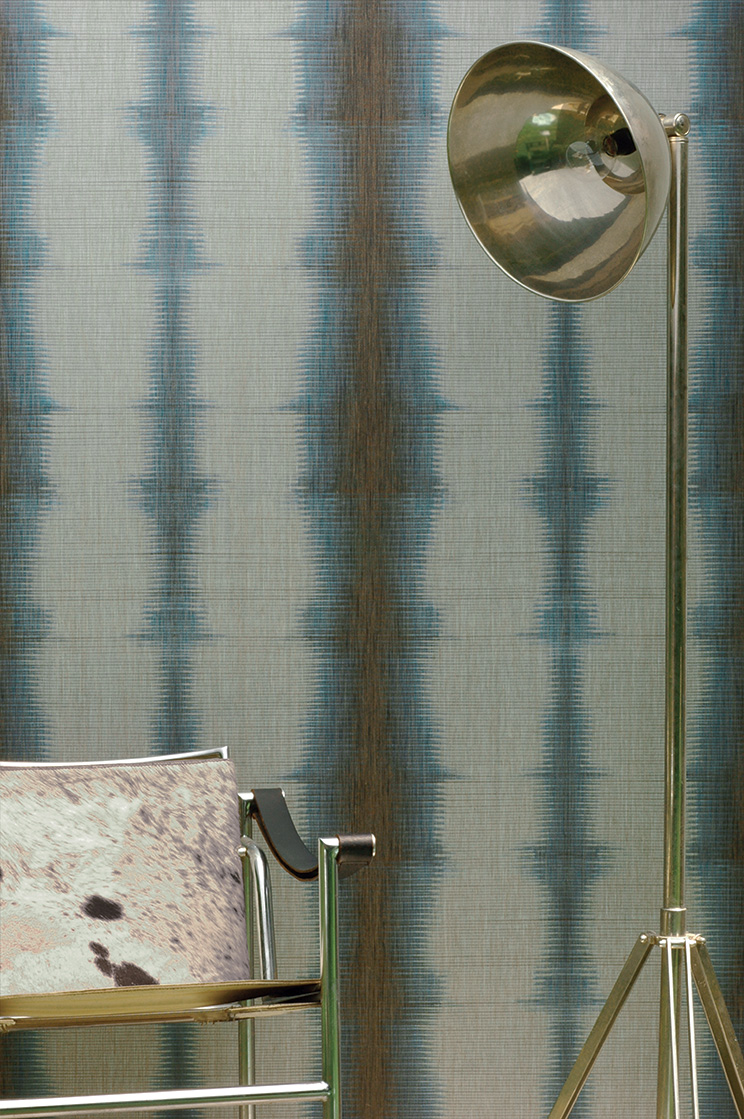 Ashbury is infused with the bohemian spirit of the sixties with colours named from the musical greats of the era. Creating visual appeal with a subtle gradation and strong vertical movement, this rayon/polyester blend has a soft ribbed touchable texture.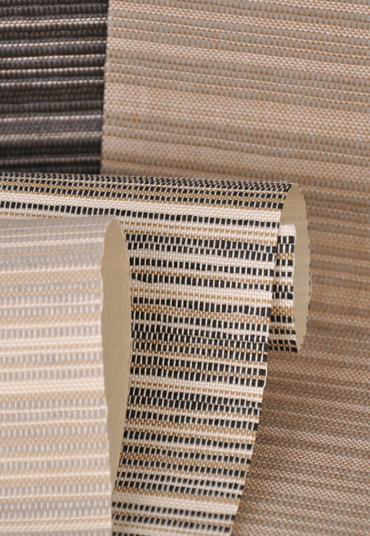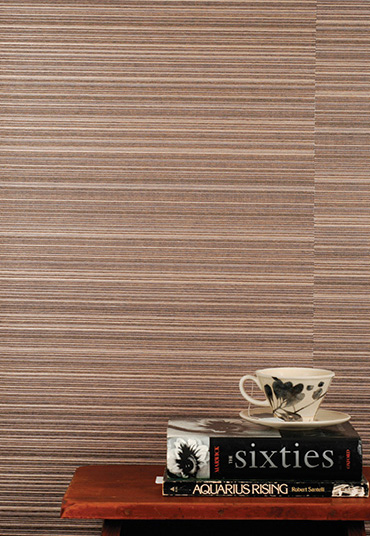 Adding some glitz and glam to the collection are two new metallics. As luxe as the area of the French Riviera from which it takes its name, St. Tropez features eye-catching weaves of gold and silver threads resulting in a dazzling woven textile wallcovering.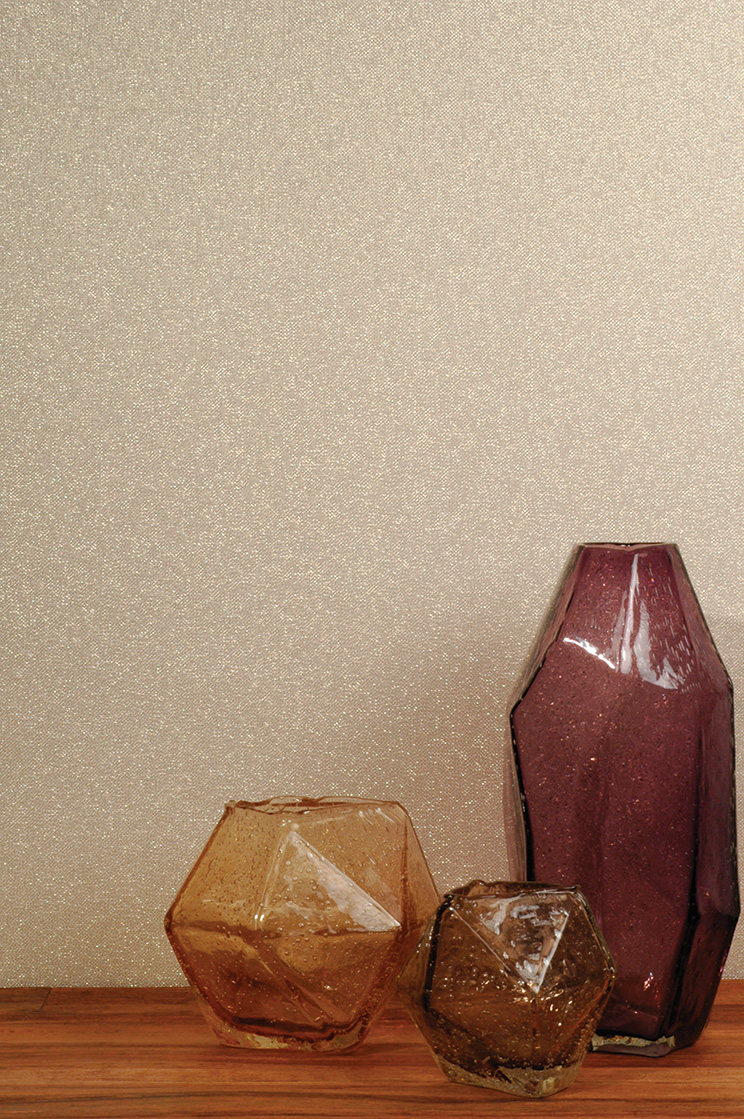 10 luminous new colours of the ever popular Gilded Cork will take centre stage this fall, by combining the organic allure of natural cork with a lustrous metallic finish.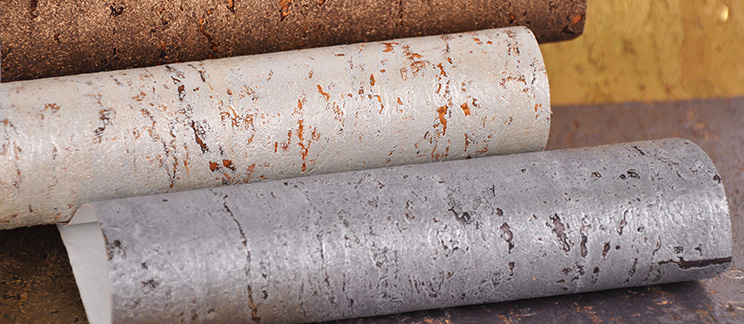 Two bold new natural grasscloth wallcoverings accompany the collection. Named for the Egyptian capital, Cairo is an exquisite painted natural rushcloth inspired by delicate handicrafts created thousands of years ago at this stop along the Silk Road.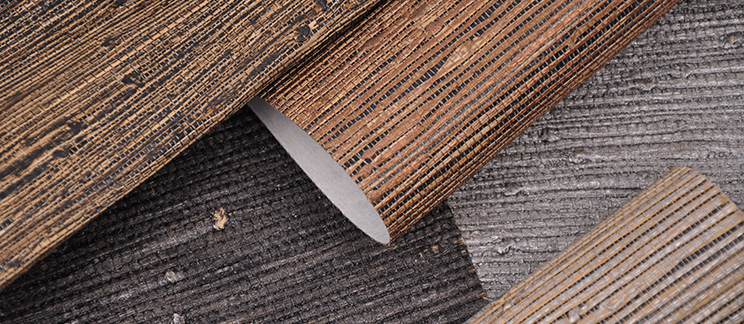 Taking a cue from the colourful and lively street scenes from this island, Sri Lanka is a traditional sisal grasscloth. The delicate weave of this natural wallcovering compliments the bold colour palette.
I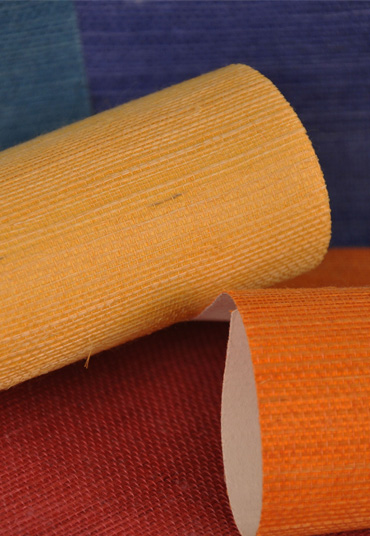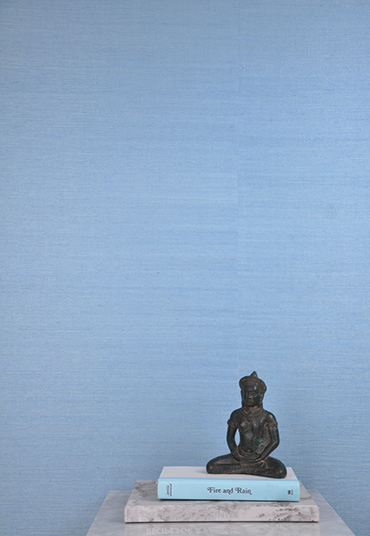 Completing the natural fibres four piece band are two sumptuous new textile wallcoverings. Comprised entirely of natural linen, the soft texture of Lino effortlessly brings a new level of elegance to the walls. The delicate weave of this crisply tailored linen gives this graceful textile wallcovering a timeless sophistication.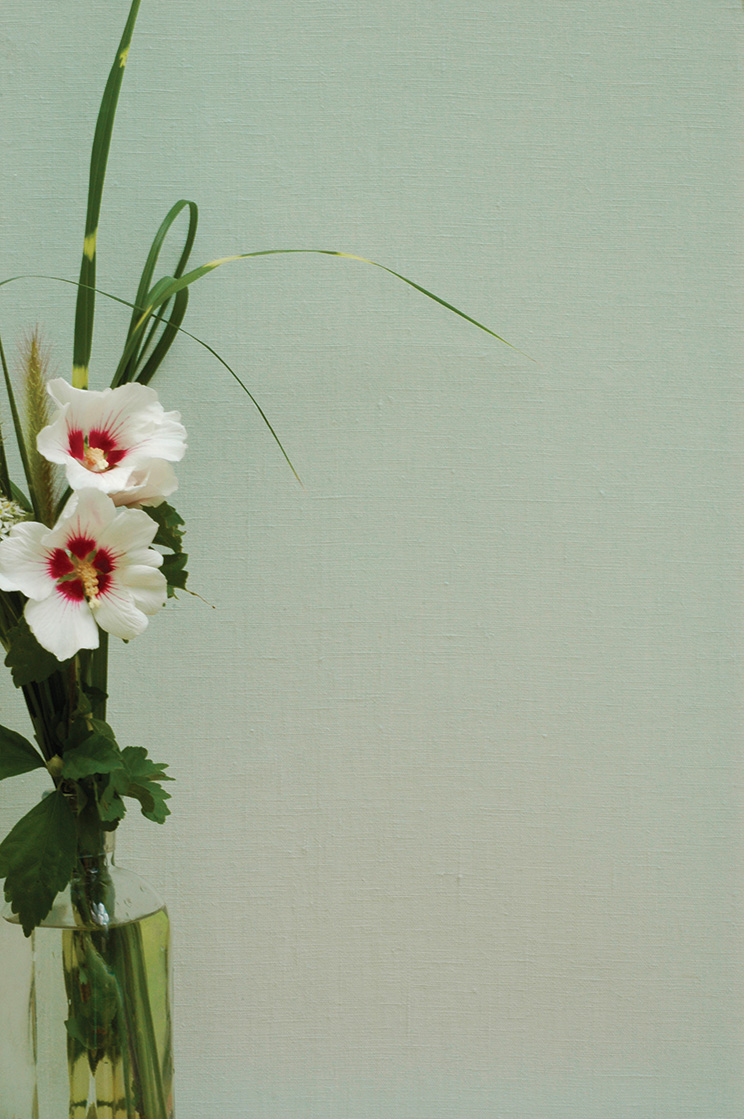 A new dupioni silk wallcovering, Penang features the subtle striation and horizontal movement of this cultivated natural textile. Comprised entirely of fine quality natural silk, Penang is available in rich and luxurious colours.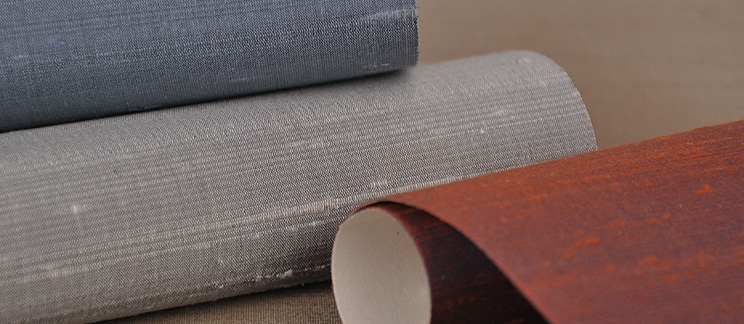 This fall, Innovations unveils two incredibly versatile new Type II wallcoverings. Norwegian Wood is proof that sleek design should never be compromised for durability. Illustrating the utilitarian use of vinyl with the style and sophistication of a natural wood veneer. Named after the popular Beatles track, each colorway of Norwegian Wood is named for one of venues played by the band in their early days.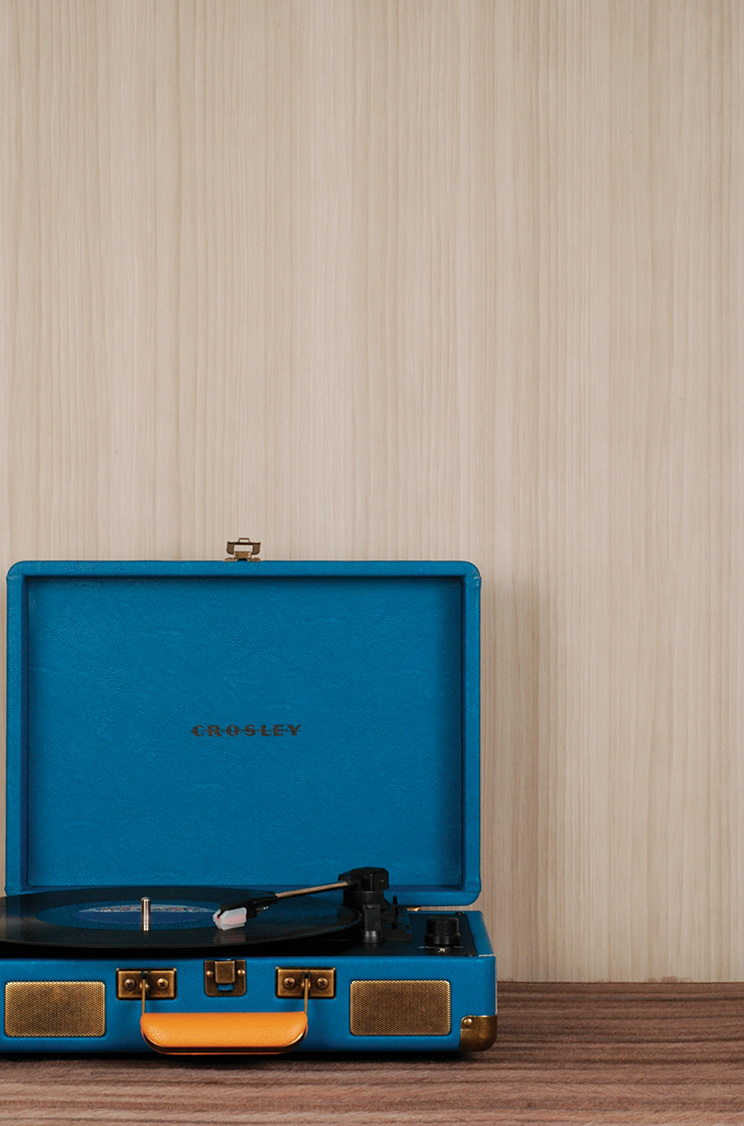 Marrakesh is a bold new vinyl wallcovering with a unique vertical pattern, designed to embody the same captivating quality as the enchanting Moroccan city for which it's named. With rich colours inspired by a stroll through a Moroccan souk, Marrakesh sets a new standard in Type II wallcoverings.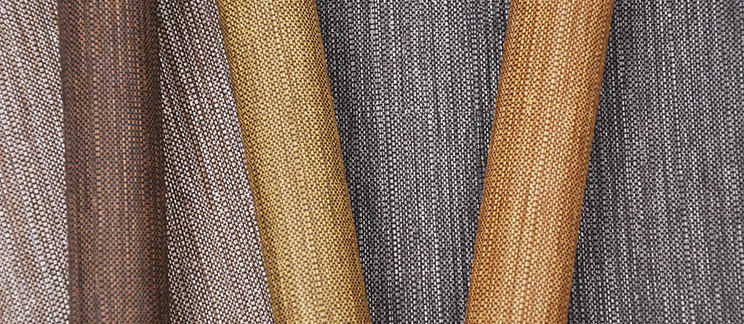 Lastly is a new addition to Innovations faux leather line, Monterey boasts the enchanting signs of history with its glazed well-worn leather look.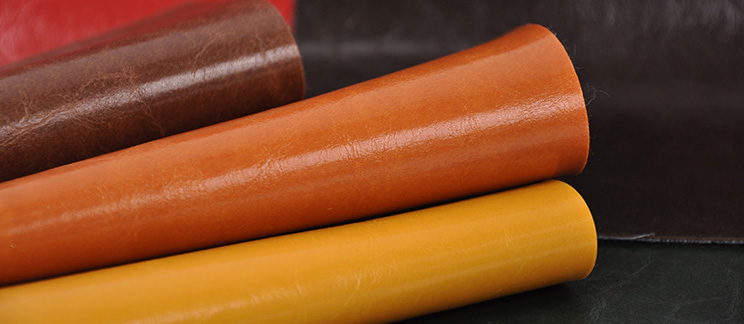 The collection takes you through a visual journey of the musical eras and features the perfect additions to Innovations already extensive range.