Katherine Spencer-Matthews
Leather 101
Via Moore & Giles
We often hear the terms Full Grain, Top Grain, Aniline or Semi-Aniline used, but what do they really mean?
This educational video from Moore & Giles discusses the different types of leather and what makes each unique featuring Whitney Tinsley - their Director of Education.
Moore & Giles is dedicated to designing and developing the most innovative and luxurious natural leathers. Their headquarters in Virginia, houses 4 million square feet of leather providing designers access to an array of leathers with the highest level of quality, craftsmanship and originality. With this access comes a true "Freedom of Colour."

Image | Carlyle
---
Full Grain Leather 
Full Grain refers to leather that has not been altered by sanding or buffing. Full Grain leather retains the grain layer, original texture and markings that naturally occur during the lifetime of the animal and create a one-of-a-kind look for each upholstered product. The vast majority of Moore & Giles leathers are designed on Full Grain hides.
Full Grain is often confused with Top Grain, but "Top Grain" leather simply comes from the uppermost portion of a hide - the term "Top Grain" is refering to the layer of the hide from which the leather originates. Leather is split into layers and sold as two different products: Top Grain and Split leather. From the Top Grain portion of a hide comes both Full Grain and Corrected Grain leathers. Examples of Moore & Giles Full Grain leathers are: Valhalla, Echo, Mont Blanc, Brompton, Domaine, Doral, Harness, Kipling, Notting Hill & Brighton.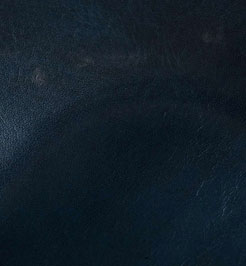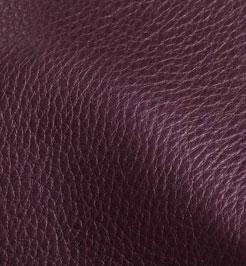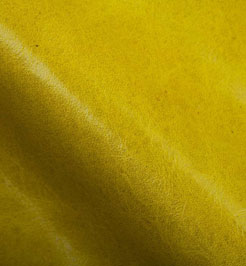 Images [Left to Right] | Echo - Blue Marlin | Brighton - Mulberry | Mont Blanc - Citrine
---
Corrected Grain Leather
Corrected Grain is also Top Grain leather. Corrected Grain leather undergoes a light buffing process to better absorb dye and minimize the appearance of blemishes and natural leather markings on its surface. Corrected Grain leather is often preferred for use in projects where uniform colour desired. An example of Moore & Giles Corrected Grain leather is Holland.
Nubuck, a Corrected Grain leather, is Top Grain leather where the top hair cell layer has been removed by sanding, resulting in a luxurious nap and velvet-like surface. Examples are Cottswald and Dauphine.
Split leathers are often sold as suede. They originate a few layers down from the grain. An example of Moore & Giles suede is Satin Suede.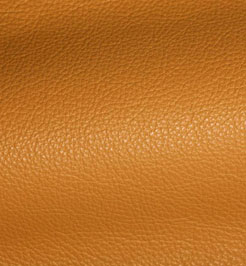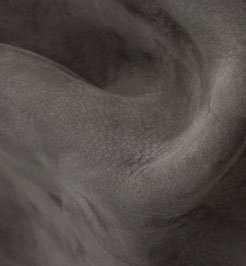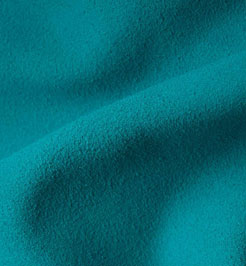 Images [Left to Right] | Holland - Gold | Cottswald - Granite | Satin Suede - Turquoise
---
Aniline Vs. Semi-Aniline
Aniline leather is coloured by immersing hides in a dye bath with transparent, aniline dyes that fully penetrate the hide. These leathers are the most natural and often the most pristine hides are used. All surface imperfections and flaws (or beauty marks) will be visible in aniline dyed leathers.
Semi Aniline leathers are aniline dyed with an added layer of pigment or surface coating to enhance durability and colour consistency. Imperfections and flaws are still visible.
---
Vegetable Tanning Vs. Chrome Tanning
Vegetable Tanning is the oldest method of tanning. It utilizes vegetable tannins and extracts from trees and plants for use in the tanning process. Today, vegetable tanned leather is still utilized by boot and saddle makers.
Chrome Tanning is the most widely used process of tanning leather, accounting for approximately 90% of leather produced globally today. Invented in the 19th century, chrome tanning uses the minerals of chromium salts to tan hides and allows for a softer hand and a broader range of colour.
---
You can find all this information along with the "Leather Education: Types of Leather" video on the Moore and Giles website - CLICK HERE
Coming Soon... Moore & Giles launch their first organically tanned leather, learn more about this new range in our next post.