Katherine Spencer-Matthews
Fashion is a continual source of inspiration for the Weitzner studio, and this season, they drew from the designs of twentieth-century French fashion designer Paul Poiret. Known for introducing the modern silhouette that liberated women from their corsets in the 1920s, Poiret imbued his clothes with a theatrical flair and a keen use of pattern and textile techniques.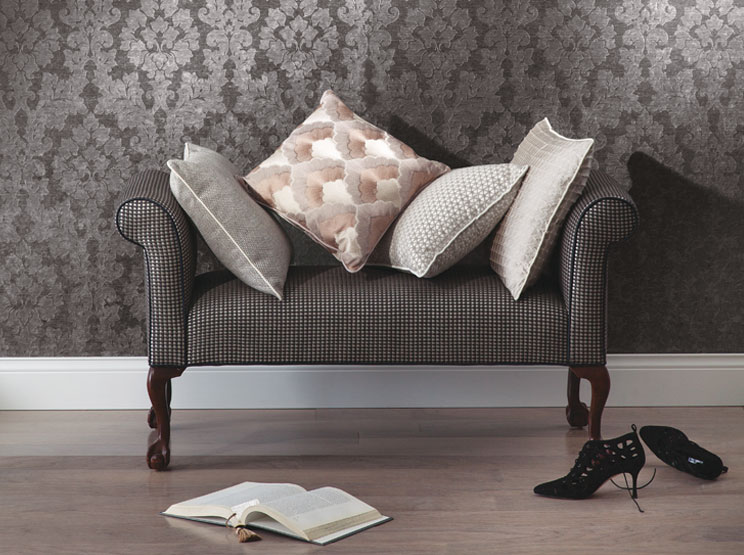 Expanding on Weitzner's signature style, they have translated the whimsy and worldliness of Poiret's oeuvre into a range of materials and constructions. This season's offerings include sumptuous, couture-inspired wallcoverings, as well as new introductions of Weitzner Perform Clean Vinyls.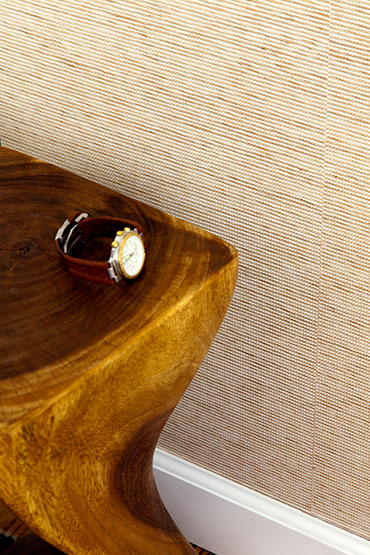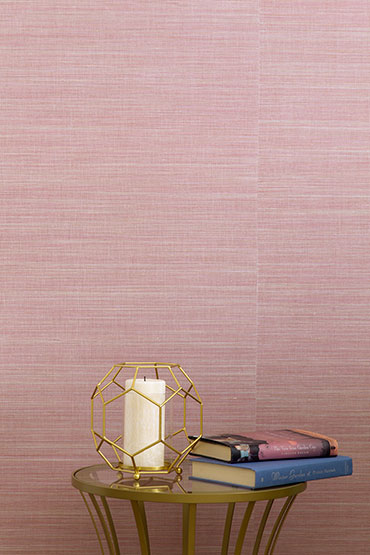 Samson | Martine
Samson | To achieve Samson's clean, understated look, an ivory paper yarn is woven with a variegated linen weft on a fine viscose warp. Available in three fresh neutrals.
Martine | Colour comes from within this subtle wallcovering, created by a neutral, linen-like polyester sheer overlaid on richly coloured paper-backing. Martine is available in seven whisper tones.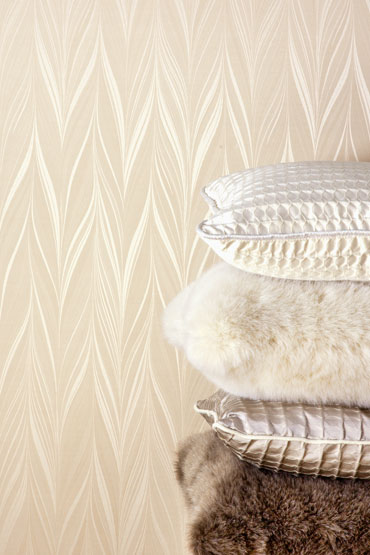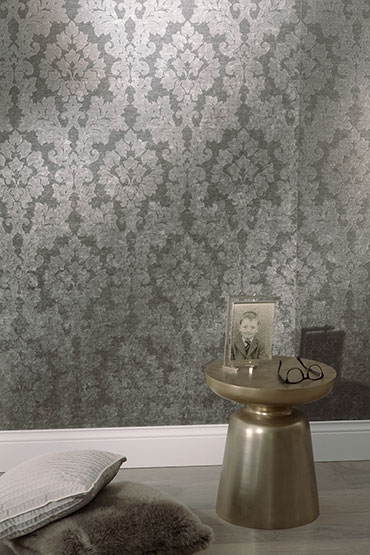 Nouveau | Margot
Nouveau | Based on vintage marble paper, Nouveau's fine detail is rendered on a high-density nylon warp with cotton and silk wefts. This elegant paper-backed textile is available in four lush neutrals.
Margot | Lustrous polyester velvet is embossed to create Margot's large-scale damask design. This opulent paper-backed textile is available in three sumptuous, tone-on-tone neutrals.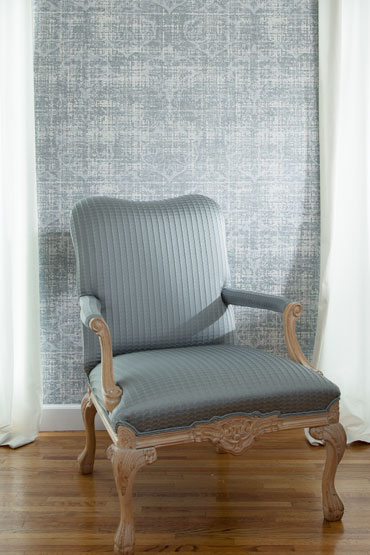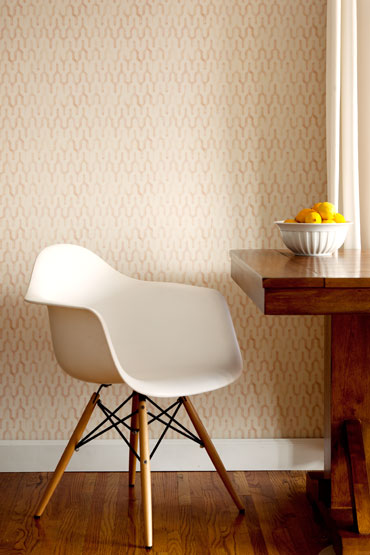 Sylvia | Bastille
Sylvia | Digital printing takes a textural turn in Sylvia. The multi-colour damask design is first printed on backing paper, then laminated with a sheer polyester overlay. Available in three kaleidoscopic colourways.
Bastille | Two roller-printed layers capture the variation of a handmade stencil in Bastille. This geometric Clean Vinyl is available in five fresh colourways.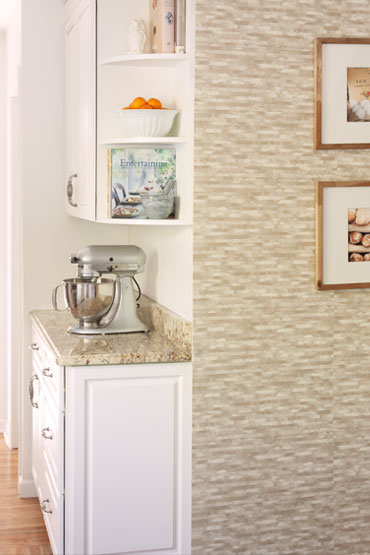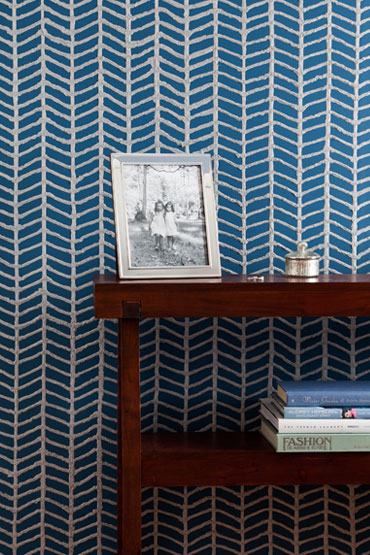 Villa | Ives
Villa | Inspired by the subtle nuance of handwoven paper, Weitzner offer Villa. This signature Clean Vinyl is available in three two-toned pearlescent colourways.
Ives | Artisans in the Philippines draw lines of abaca and kozo pulp to create the minimal geometry of Ives. This modern Weitzner handmade panel is available in matte ivory and navy, as well as metallic silver.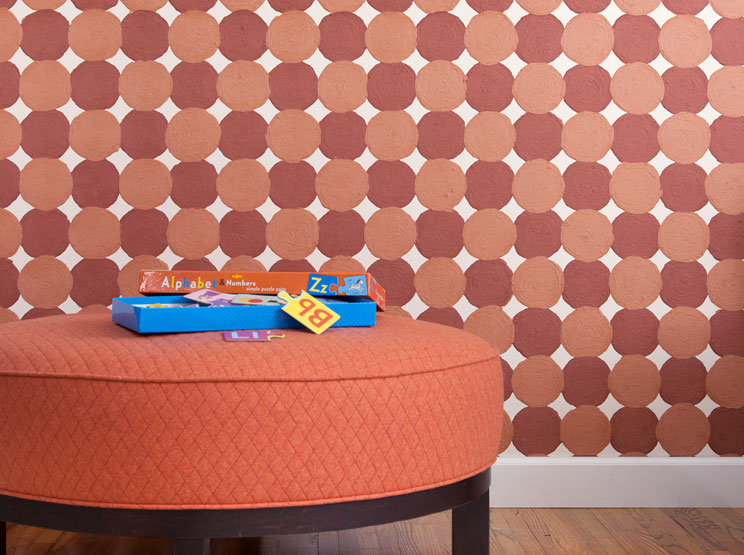 Rotunda | Using squeeze bottles of coloured abaca and salago pulp, Weitzner's Philippines-based artisans create the textural circles of Rotunda. This bold Weitzner handmade panel is available in three two-toned colourways.
Alongside the launch of these new wallcoverings, Weitzner also offer a luxurious selection of fabrics this season including new introductions to their indoor out door range. View the collection here.
To request samples please email; showroom@altfield.com