Katherine Spencer-Matthews
Wallcoverings 101 | Altfield X Wells Interiors X Lori Weitzner
Last week, alongside Wells Interiors and Lori Weitzner, we held an event to showcase the skill of creating and installing luxury wallcoverings. Held within the stunning vaults of the Crypt on the Green we set out to show the process of designing unique wallcoverings and then to install them live in front of our guests.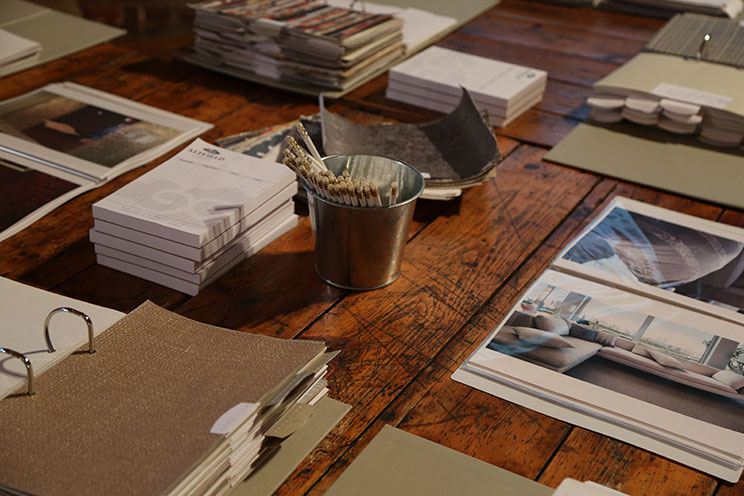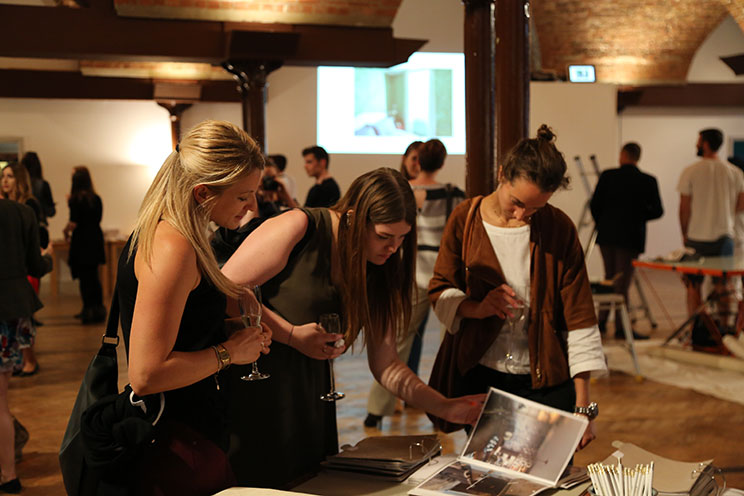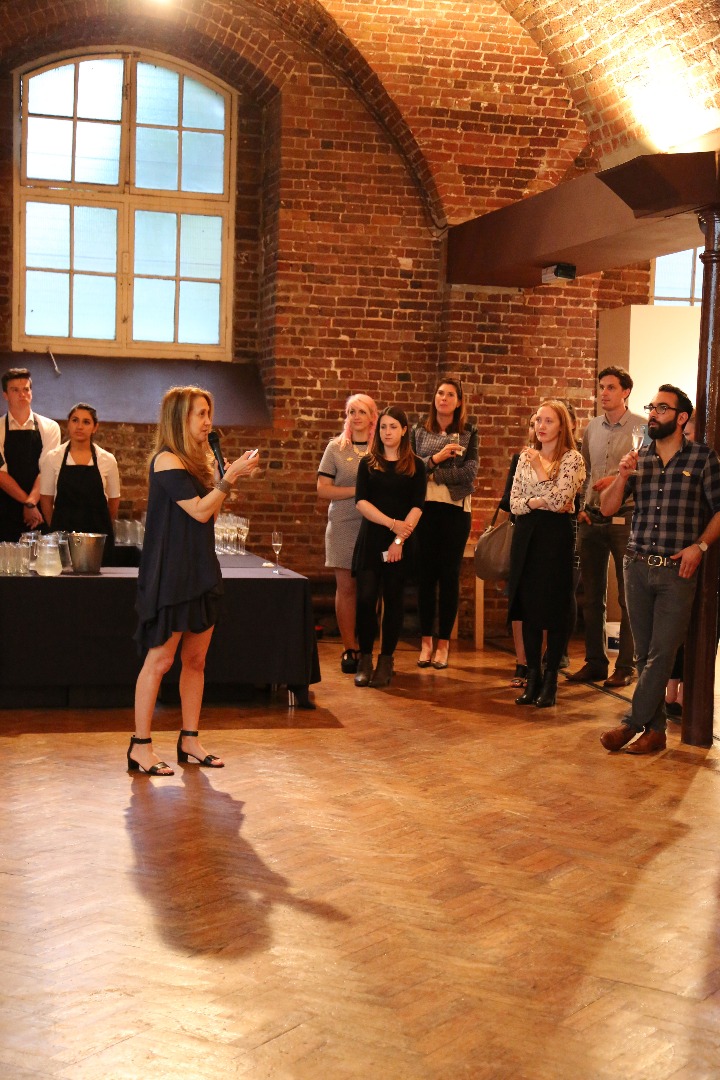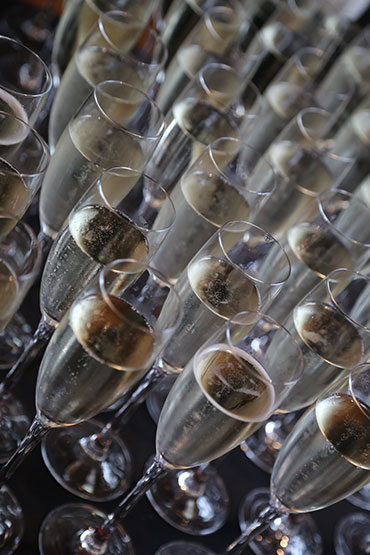 Whilst enjoying a few glasses of bubbles and a selection of delicious canapes, courtesy of Saffron Caterers, Designers firstly heard how Lori and the Weitzner team design their wallcovering line; from the inspiration to the selection of materials and techniques used to create the collection. Lori explained how the company is dedicated to environmental consciousness and performance, their line offering three unique perspectives;
Weitzner Handmade | products made by hand by worldwide contemporary artisans
Weitzner Smart | innovative products that incorporate new technologies and present forward-thinking design solutions to their clients
Weitzner Perform | products that utilize special materials, finishes, and constructions to exceed industry standards.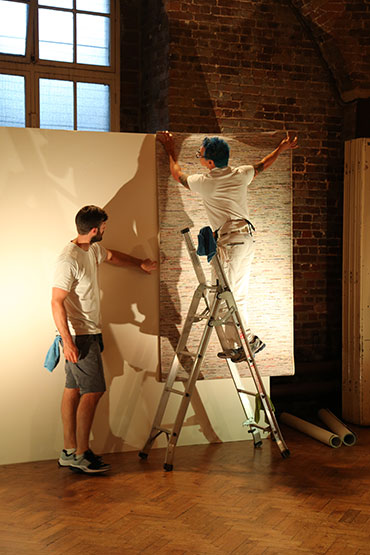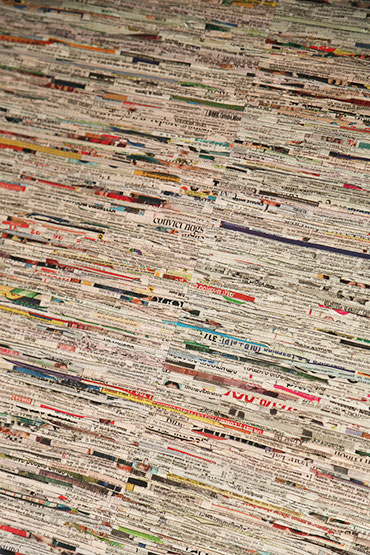 Wells then set to work installing the first of three wallcoverings to be hung that night - Newsworthy. The original newspaper wallcovering, crafted from upcycled 100% real newsprint. Strips are handwoven on a loom and then paper-backed to make Newsworthy suitable for the wall. A wonderful, tactile alternative to an expected grasscloth, Newsworthy has become a signature Weitzner design.
Lori and Mick Wells discussed the decisions associated with each wallcovering install; do you paste the wall or paper? Bench trim or double cut? Each installation is different and there are many factors to consider. Lori stressed the importance of hiring professional wallpaper hangers like Wells Interiors who know how to work with every type of wallcovering.
Once finished Lori described the seam "the most beautiful I've ever seen", and we have to agree!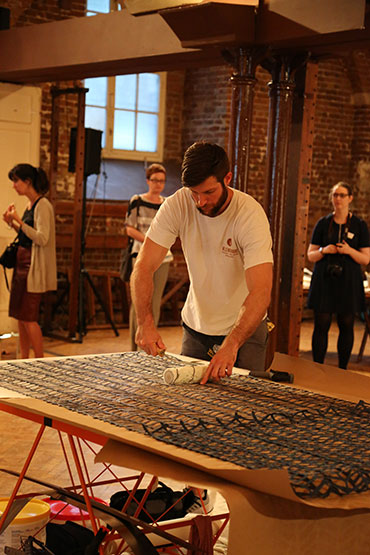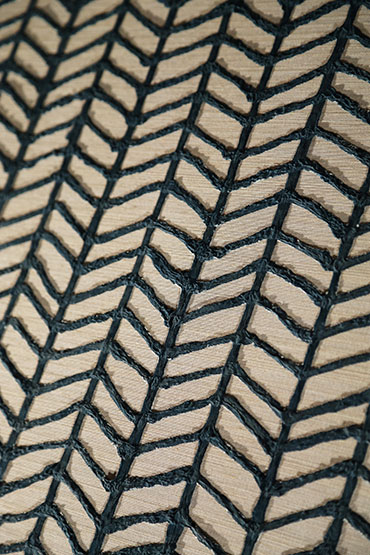 Next up was Ives, Artisans in the Philippines draw lines of abaca and kozo pulp to create minimal geometry. This modern Weitzner handmade panel is available in matte ivory and navy, as well as metallic silver. To show the versatility of the Weitzner Handmade panels, for this demonstration the Wells team layered the panel over Martine - a refined abaca-esque looking wallcovering. Giving a standard wallcovered room the flexibility to either layer with texture or create a feature wall that blends perfectly with the existing environment. The Wells team used innovative techniques, making this seemingly difficult installation look easy!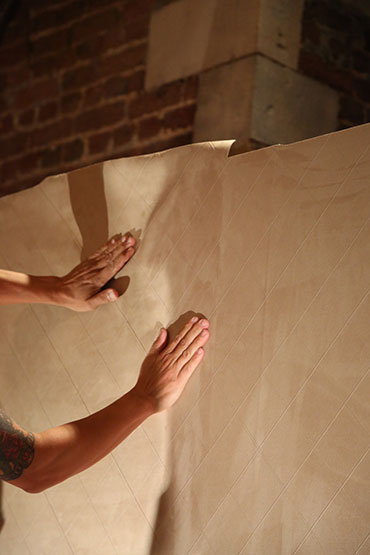 We definitely left the most difficult but stunning until last... Madison - a faux suede quilted in an oversized classic diamond pattern. Madison is manufactured using a hand guided stitching technique, so when hung as explained by Mick Wells, this wallcovering should be aligned at eye level first and then worked away from that point, allowing the diamonds to splay off accordingly. This insures that the pattern is visually aligned from that point and allows for a more pleasing aesthetic. Also recommended is to have this item table trimmed due to the specialist knit backing, as to keep the cleanest seam as possible. As you can see, the Wells team stepped up to the challenge for another perfect installation!
We would like to thank Wells Interiors and Lori Weitzner for hosting this event with us, not only was it a wallcovering education but also and incredibly enjoyable evening!