Katherine Spencer-Matthews
Conversational pattern: a fabric design started in the 1800's that has a recognizable picture such as an animal or plant, named as they usually start a conversation.
Collaboration: the action of working with someone to produce something.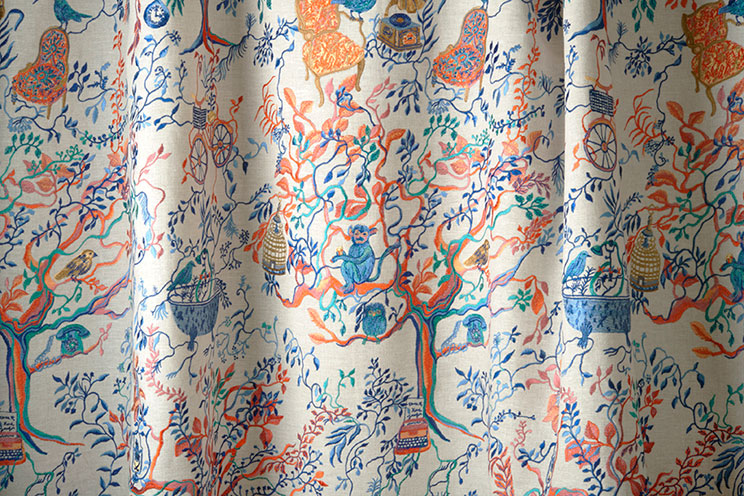 [Wonderland - Mad Hatter]
This season POLLACK have struck up a lively conversation with the namesake pattern of their Autumn/Winter 2016 collection - Wonderland. A creatively colourful and playful collaboration between Pollack and Brooklyn-based artist Olivia Wendel.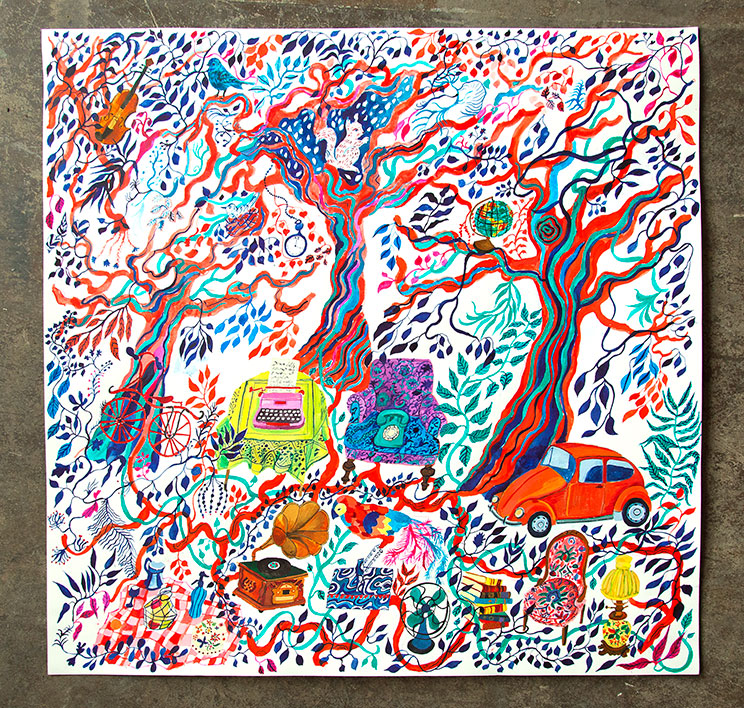 [Original artwork]
"This contemporary toile design illustrates the intersection of myth and memory. It depicts a fantastical interpretation of nature, where human objects of the past conjure up memories of lost treasures. The Pollack Studio interpreted the unique painted quality of Wendel's storytelling through individual stitches on a linen ground, creating an ultimately usable yet dynamic fabric. Available in two colourways, 'Mad Hatter' and 'Midnight in the Garden', each one depicts the scene at a very distinct time of day through 9 yarn colours on a linen ground"
You can read more of the story and design process behind Pollack's newest embroidery over on their blog.
This bold embroidery isn't Pollack's first venture into conversational collaborations. In Spring 2014 they released their Dashing collection, which featured three patterns designed with Coral & Tusk. Circus Toile, Circus Stripe and Quill each combined the magic of Coral & Tusk imagery with the fabric expertise and sophistication of POLLACK. 
"Here's a little background about the whimsical collaboration: Rachel Doriss and Stephanie Housley began their friendship as textile design majors at the Rhode Island School of Design (RISD) in the late 90's. Both women shared a love of fabric and a passion for embroidery and embellishment that would bring them together again 15 years later. Rachel pursued a career as a trained weaver designing upholstery and drapery fabrics and in 2012 became Design Director for POLLACK. Stephanie led the American branch of an Indian mill designing woven & embroidered fabrics and then in 2007 combined her fabric knowledge and unique drawing style to create a magical world of home and fashion accessories through her company Coral & Tusk. Though their careers took divergent paths Stephanie and Rachel remained close friends, intrigued and inspired by each other's work.  Then in 2013, with a level of business maturity, a seasoned eye for what's trending and a passion for making things, the two friends combined their strengths through collaboration"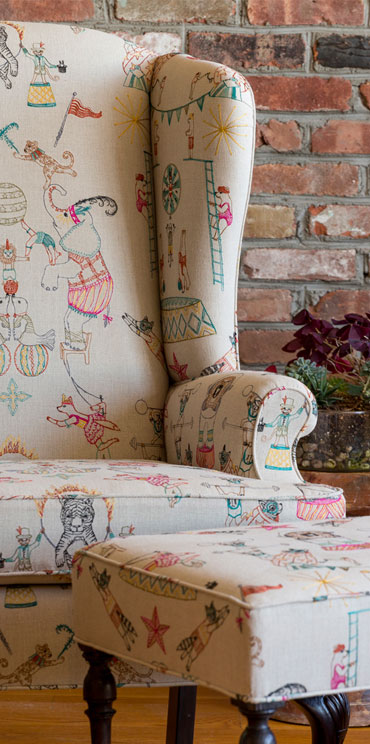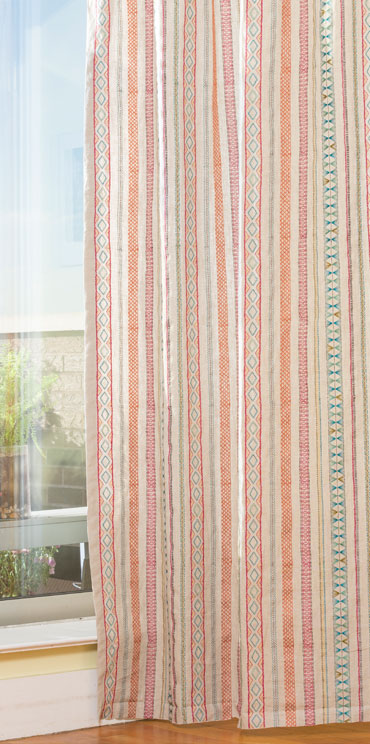 [Circus Toile & Circus Stripe]
With two stunning conversational collaborations under their belt we can't wait to see where Pollack's next conversations will lead.... watch this space!