Katherine Spencer-Matthews
Whenever a new collection arrives into our showroom we just can't help ourselves - Our team picks their favourites and schemes just appear! Blending these newest offerings with well known classics to create our dream interior spaces.
Innovations newest release was no exception, inspired by fashion and with a colour palette of metallics and pastel hues, conversation soon turned to luxury powder rooms and opulent bedroom schemes...
Modern Rust
Products (Clockwise from top left) | Moore & Giles - Valhalla | TheSign - Matrix | TheSign - Mandala | Glant - Couture Basketweave N.9 | Glant - Genova | Brentano - Gem | Innovations - Ombré | Innovations - Florentine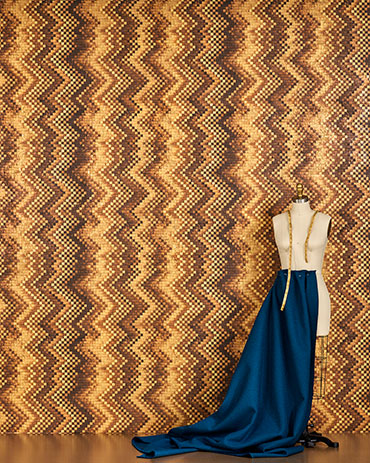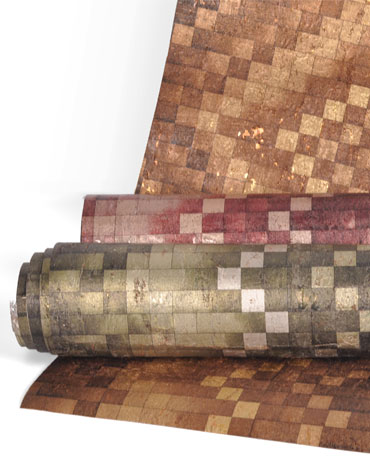 Ombré
"The Innovations Design Studio magnified a silk blouse 1,000 times for Ombré. With over two feet of vertical repeat, the 35-inch wide, large-scale statement piece incorporates all of the components of a well-dressed wall: a modern pixilated pattern, digitally printed in softly undulating chevrons, on rustic cork veneers and a metallic foil. Ombré joins the Innvironments collection with four fashion colours inspired by a NYC fall."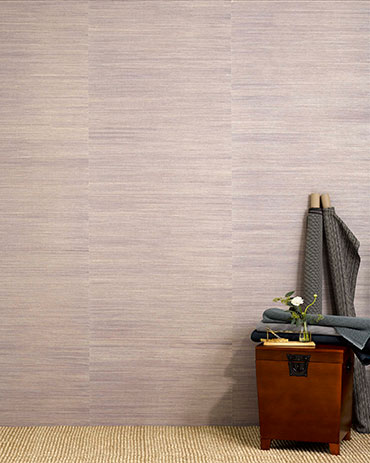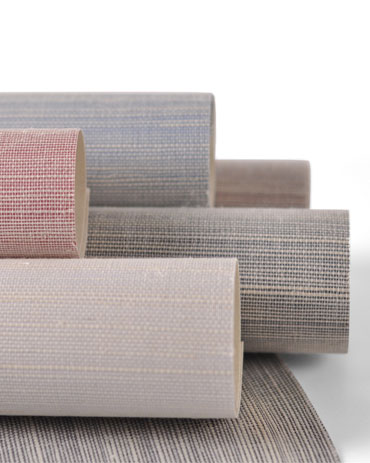 Florentine
"Under the simple silhouette of loosely hand-woven sisal, Florentine blushes with the soft, feminine palette of semi-precious stones. A natural addition to the Innvironments collection made on traditional looms, the 36-inch wallcovering's colourful paper backing and crosshatching texture draw from fashion and jewellery in six summery hues like Rose and Amethyst — the perfect accessories for dressing rooms, salons and hospitality suites."
Elegant Emerald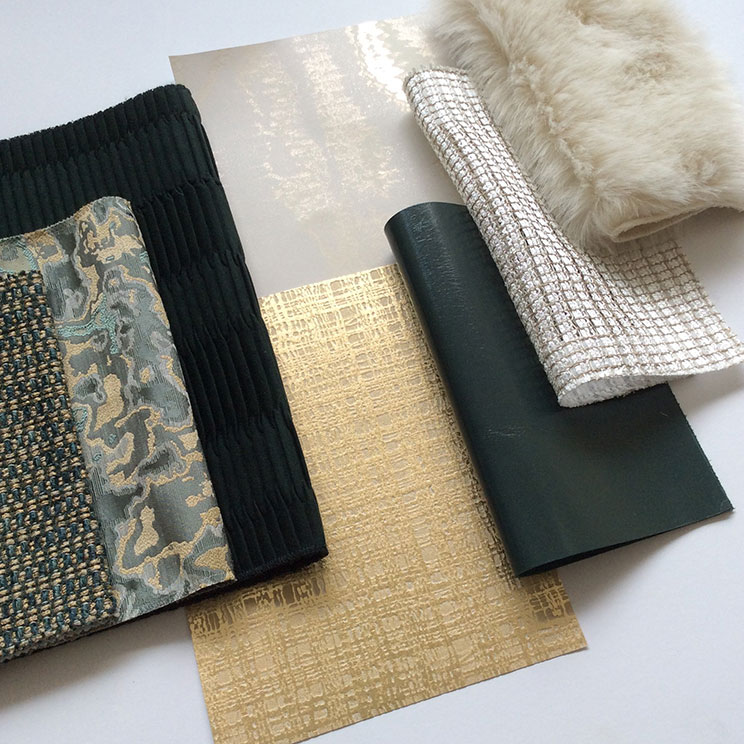 Products (Clockwise from top right) | Weitzner - King's Robe | Pollack - Mesh Around | Moore & Giles - Barrington | Innovations - Coco | Alcantara - Ur | Pollack - Raphael | Brochier - Raquel | Innovations - Burnish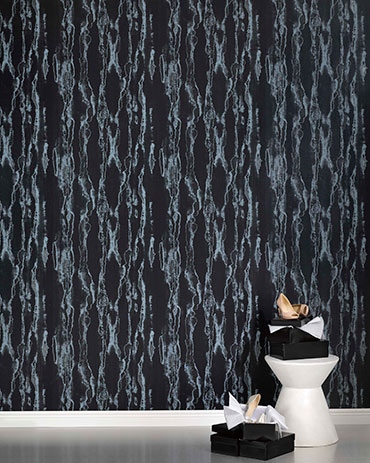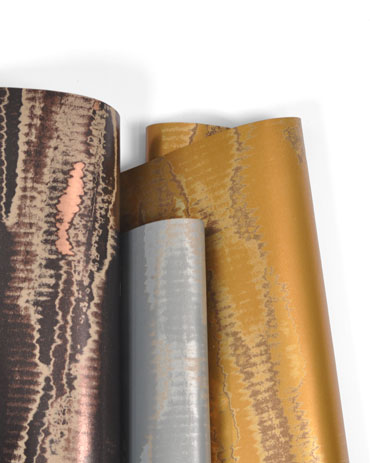 Burnish
"Burnish's distinctive, amorphic pattern replicates a frost pattern found on a jewelry storefront in NYC. Six metallic colours like Pewter, Gold Dust and Antique Bronze shine through in the same rich tones that mesmerized Innovations' designers one chilly morning window shopping on Elizabeth Street. The 54-inch, Type II vinyl wallcovering has an impressive scale that performs for restaurants, lobbies, kitchens and baths."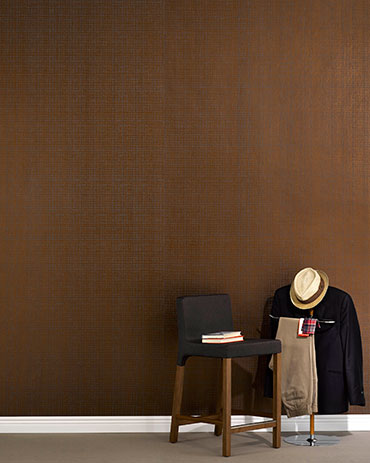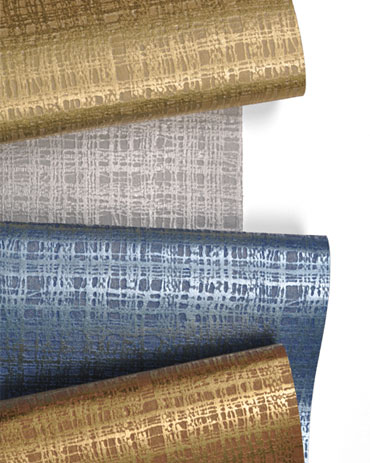 Coco
"Inspired by Chanel's iconic tweed, the Innovations Design Studio created Coco — a natural wallcovering with the same bold textural quality. Printed on a non-woven substrate of cellulose and polyester, then embossed and tip-printed in France, Coco simulates a woven textile with layers of soft, metallic colour. A signature addition to the Innvironments collection, 52-inch Coco comes in seven colours for sophisticated interiors."
You can view the full collection - HERE or alternatively pop into our showroom or contact your rep to arrange an appointment!