Katherine Spencer-Matthews
Last week Focus took up its annual residence at the Design Centre Chelsea Harbour and with it the launch of new collection's from many of our internationally renowned brands. With colour and pattern inspiration abound our showroom took a playful tone this season with giant Rubik's cubes and Jenga blocks taking centre stage in our windows. Featuring key designs from the new A/W collections these giant installations are one of our favourite windows to date. If you didn't get a chance to attend Focus fear not, our 1970's inspired windows will be on show until the new year!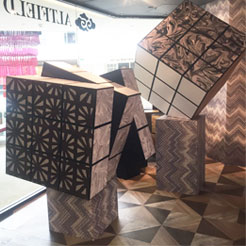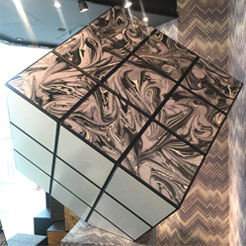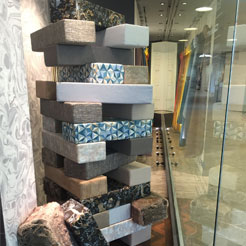 However Altfield products were not just confined to the Design Centre here our our top picks from LDF16;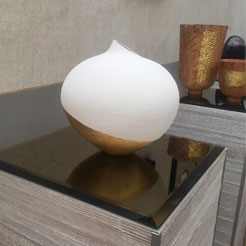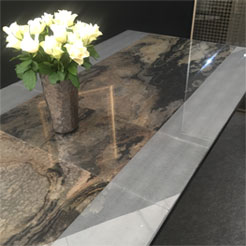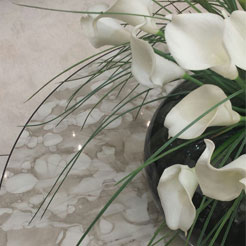 Jo Littlefair London | Objects in Glass | Hyde House Bespoke Designs
Jo LittleFair London beautifully displayed their new Dipped collection at Decorex on Pandan Metallic plinths. Glass sculptures, delicate ceramic pots, scorched timber vessels and screen-printed alpaca wool throws, adorned with gold or copper detail, form the unique pieces in the new Dipped collection.
We have been working on projects with Objects in Glass for some time, for this year's show S-tilestone added another possibility to it's versatility belt, encased in glass alongside our faux lizard to created a stunning dining table.
Hyde House Bespoke Designs transformed Maya Romanoff's handmade - River Bed into two sophisticated coffee tables - the ultimate luxury product!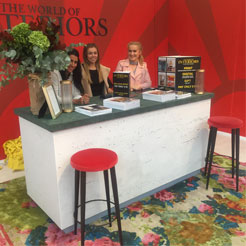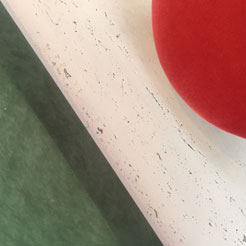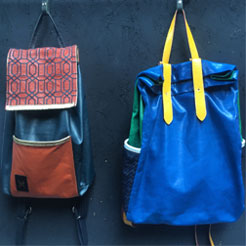 The World of Interiors stand @ 100% Design | Candice Lau @ Design Junction
Candice Lau's leather bags were made from Moore & Giles leather, these one off pieces were commissioned by House & Garden for their September issue.
Every year The London Design Festival allows you to immerse yourself in creativity, here is our selection of the best of the rest...
The first London Design Biennale opened at Somerset House with over 30 countries and territories participating. Nations from six continents presented newly commissioned works that explored the theme Utopia by Design.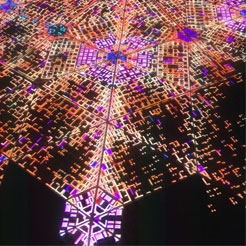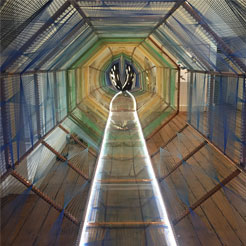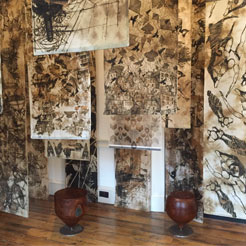 Mexico - Border City | Spain - VRPolis | Pakistan - Daalaan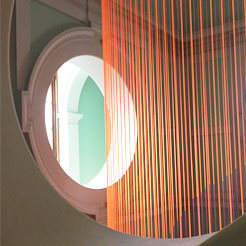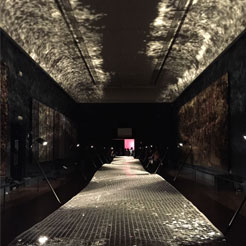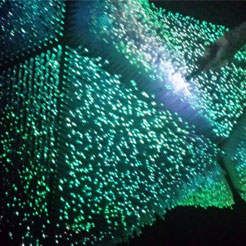 The Green Room @ The V&A | Foil @ The V&A | Light Pollination by iGuzzino
Foil by British designer Benjamin Hubert was comprised of 50,000 metal triangles casting light onto the V&A's medieval tapestries, mesmerizing and peaceful it was a great escape from the bustle of LDF. Featuring around 20,000 individual points of LED light, Light Pollination was dotted with hidden sensors - When light was shone onto these hidden treasures, the artwork would respond by illuminating and reacting to the smallest of movements.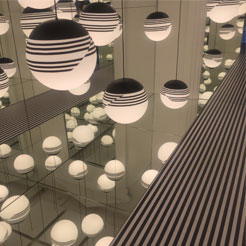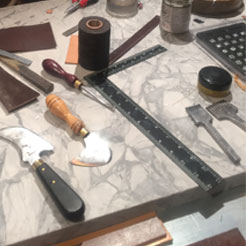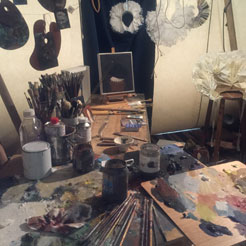 Lee Broom - Opticality | Burberry - Makers House
In partnership with The New Craftsmen, Burberry opened the Makers House, celebrating the craft and inspiration behind their newest collection with a programme of makers working alongside their catwalk pieces.
Another year another successful Focus 2016, the countdown to London Design Week 2017 has begun!