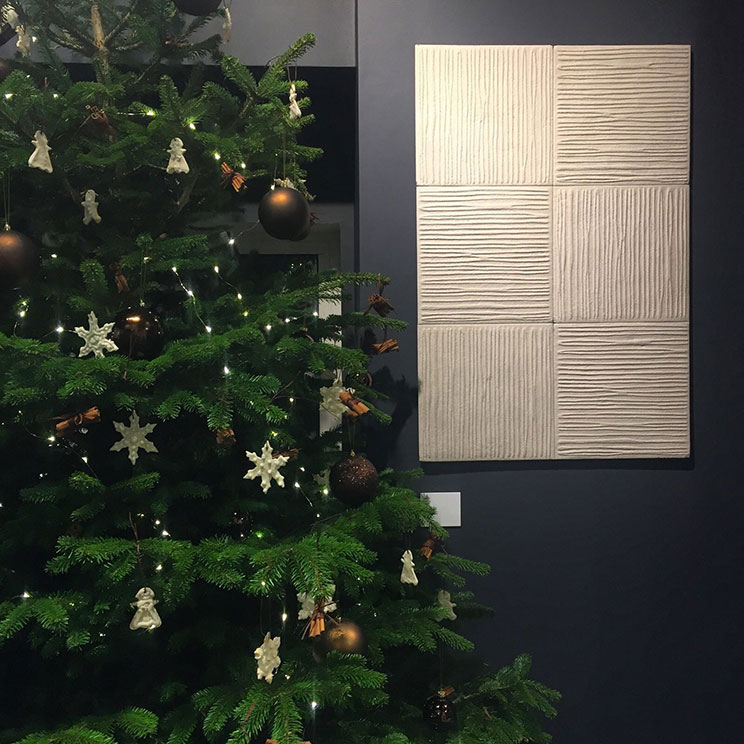 Christmas is always our favourite time in the Design Centre Chelsea Harbour, full of festive cheer and beautifully decorated trees! Twinkle of Christmas is the perfect way to kick start this magical season and this year did not disappoint. 
"Imaginatively conceived and beautifully realised, every element of the evening was designed to evoke a winter forest with guests stepping through an over-sized wardrobe, into the magical world of Narnia. The result was a triumph – a rich, visual experience that was spectacular and sweeping, while retaining a sense of wonder and enchantment. Guests were greeted by Christmas fir trees dusted with powdery snow and the iconic street lamp. Overhead 6,500 snowballs, cascading through the centre dome and illuminated by glitterballs and projections, conjured up a dream-like snow flurry. From the well-loved Chronicles of Narnia characters including fauns mingled amongst the designer crowd, while mirrored men, snowflakes and a 'living snow globe' added sparkle and iridescence. A sleigh fit for a Snow Queen filled with sumptuous throws and cushions added to the mesmerising atmosphere"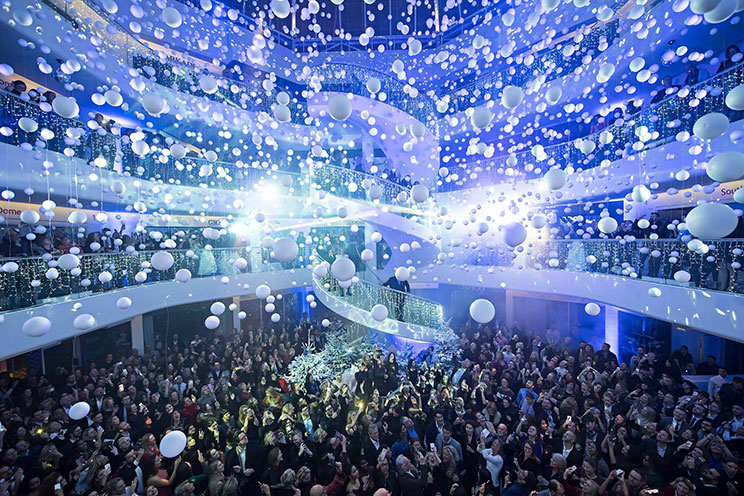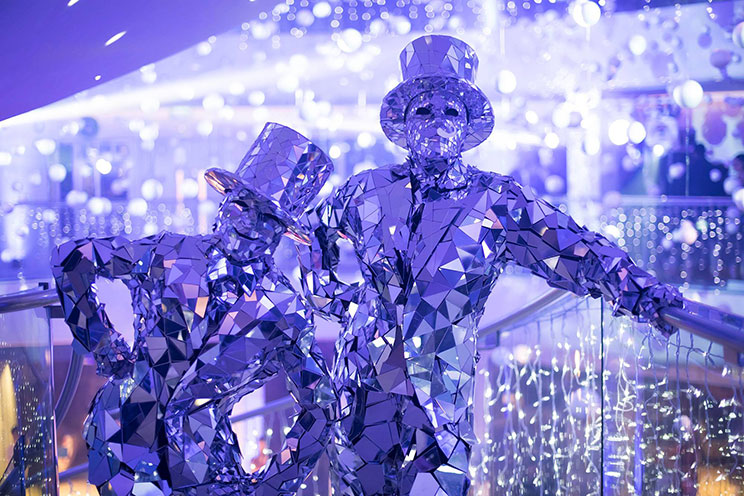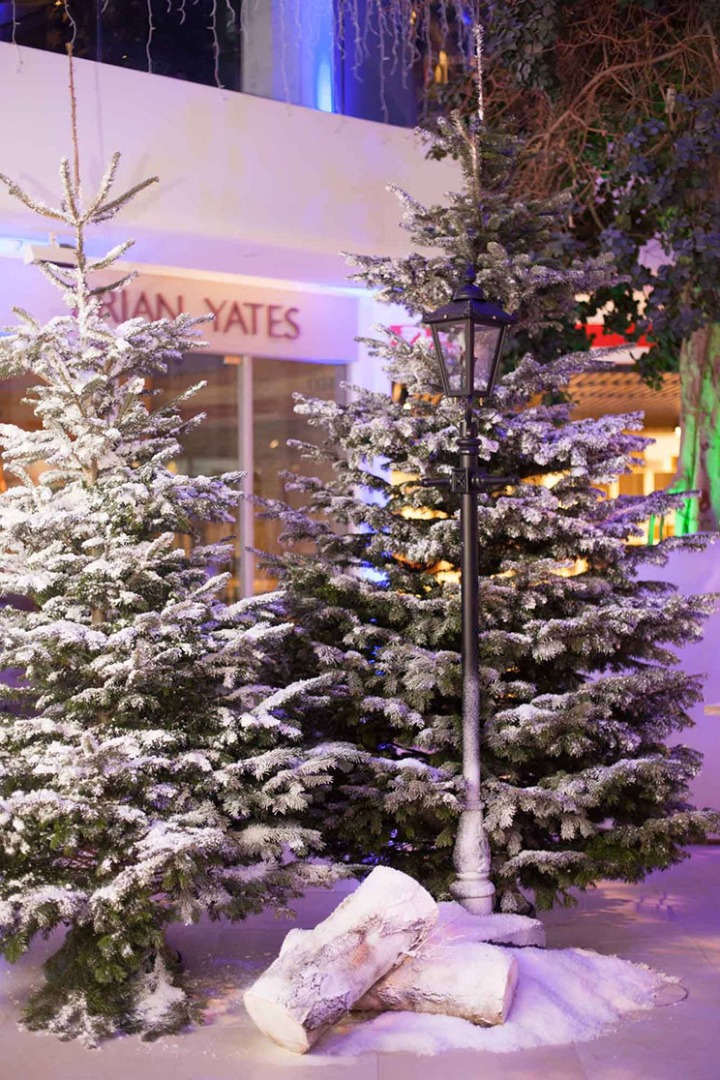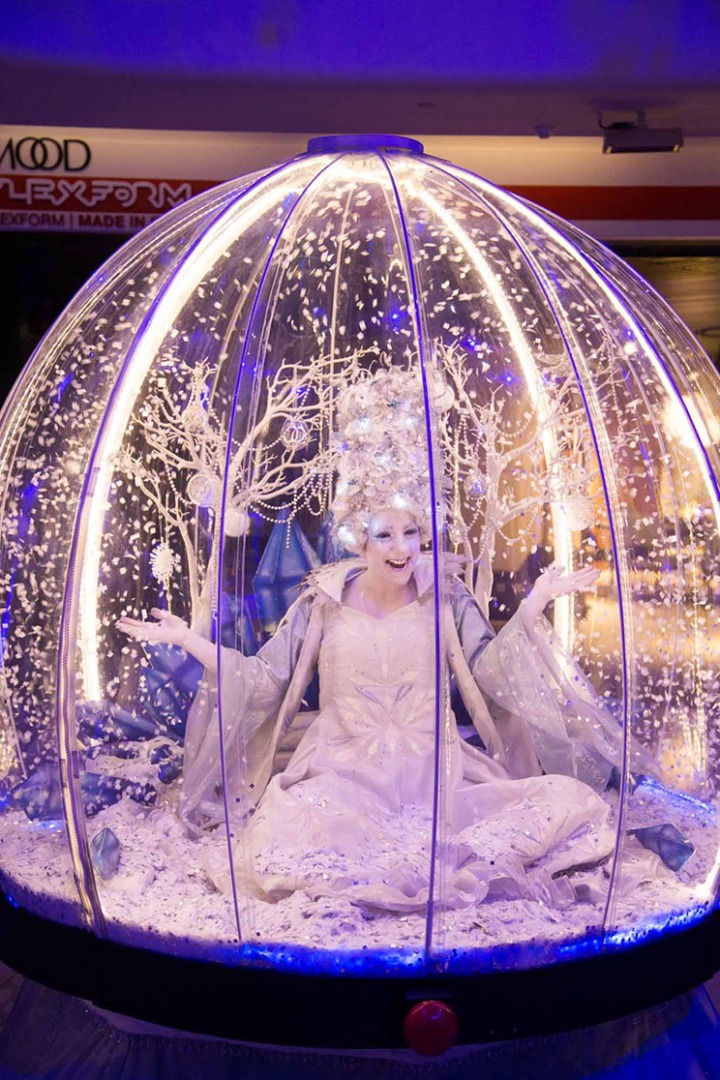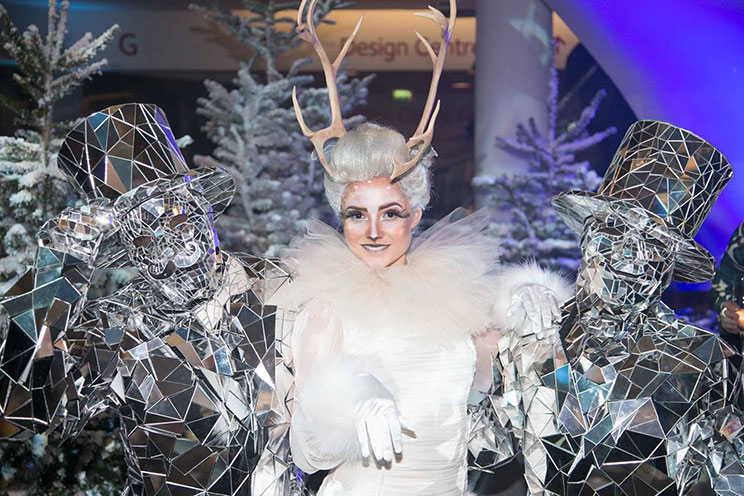 (Photo Credits: Design Centre Chelsea Harbour)
How could we not feel completely inspired by such a wonderful event! Here are our top choices to add Christmas sparkle to your interiors this year...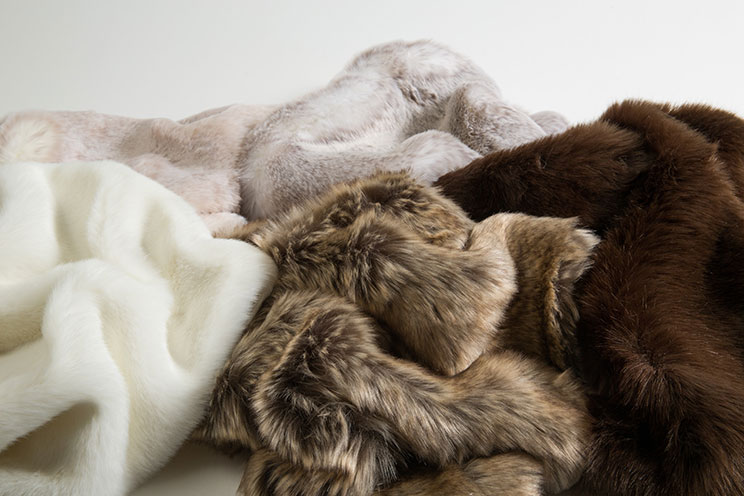 Elizabeth Dow - Fuzzy Wuzzy | Soft to the touch, this luxurious faux fur is available to a subtly elegant colour palette, perfect for any winter scheme.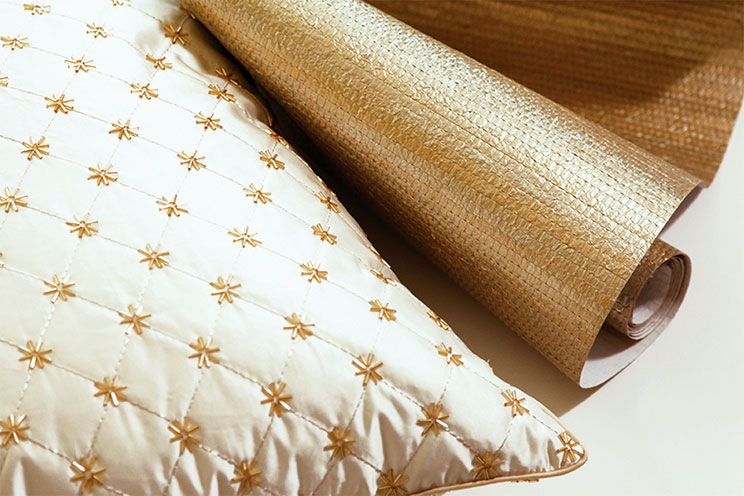 Weitzner - Gloriole & Gia | Inspired by the grand jewels of the Renaissance, Gloriole features shimmering hand-sewn beads and hand-embroidered lurex on a lustrous silk and cotton sateen ground. This stunning Weitzner Handmade fabric is offered in two colourways, champagne with gold beads and a lush turquoise with bronze beads. 
Hand painted Nepalese lokta paper (a fiber harvested from the forests of the Himalayas) is cut into strips and hand-woven on a lurex metallic warp to create the lustrous surface of Gia. This Weitzner Handmade wallcovering blends a rustic sensibility with an air of modern glamour. Available in gold and silver.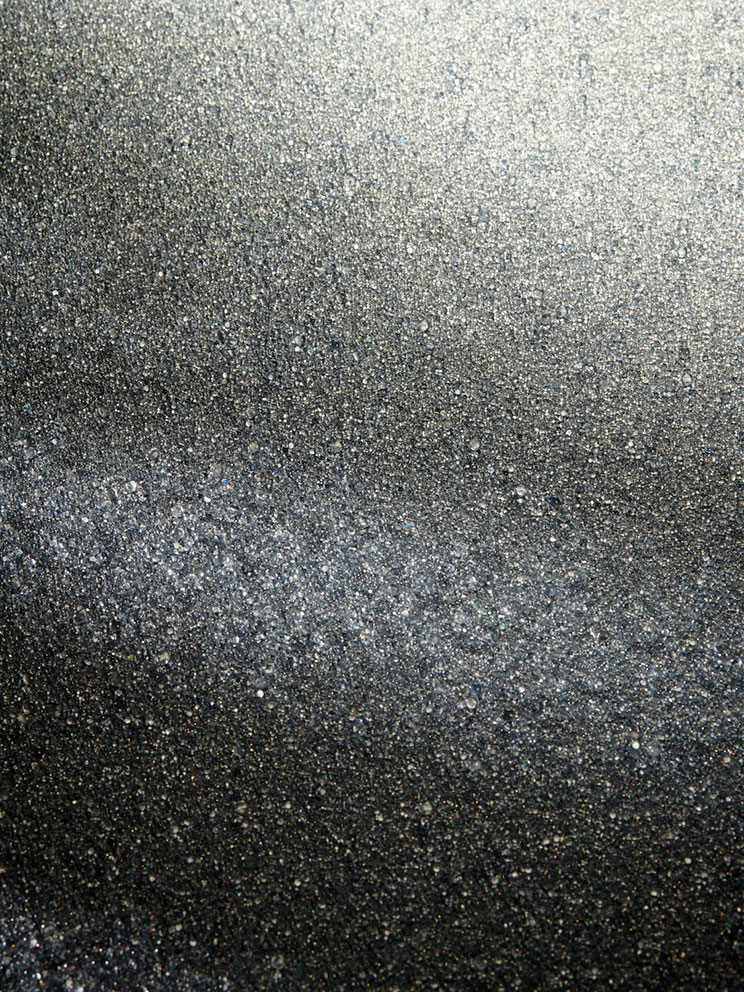 Maya Romanoff - Beadazzled Sparkle Geode | Beadazzled Sparkle Geode combines a dense layer of genuine glass beads with a dash of sparkle. The added layer of sparkle makes this diverse surfacing material even more eye‑catching. Hand‑crafted in Maya Romanoff's Chicago studio with genuine glass beads, close attention to detail ensures that each panel reflects light beautifully.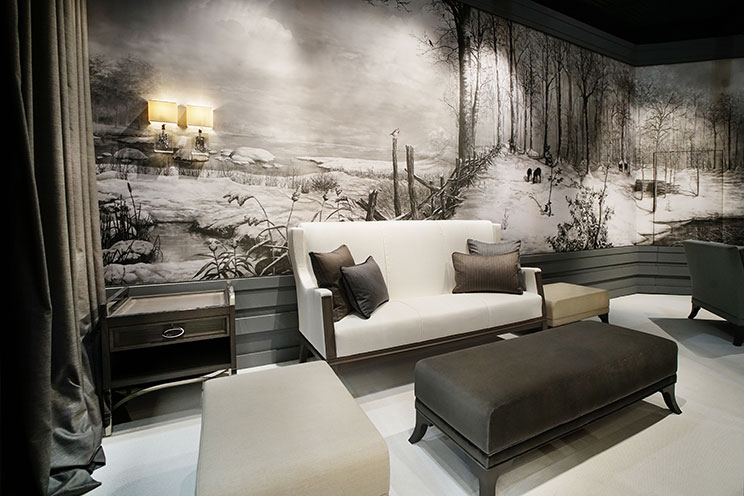 Kohro - Irish Ponds | Is a story inspired by "en plein air" visions in a snow white Nordic setting. An unspoiled landscape with the first signs of early spring, a slow awakening punctuated by the beat of a mute nature, hushed and nearly suspended in a dreamy atmosphere. It features a unique pictorial technique which lends a peculiar glare to white, later rendered in two variations when the design is digitized. The Grand Design fabric wallcovering collection by Kohro is revolutionizing the world of wallcoverings with double-width fabrics that are easy to install and recreate fascinating panoptic vistas of extraordinary length and variety.
We hope you all have a wonderful Christmas and New Year, bring on 2018!