The start of the year is always an exciting time at Altfield, because a new year means new collections to sink our teeth into! And there is no better setting to see the newest releases from our brands than the cobbled streets of Paris. Every year we pack our bags and head off to Paris Deco Off and with new brands to see as well as our old favourites, this year was a (inspiring) packed schedule.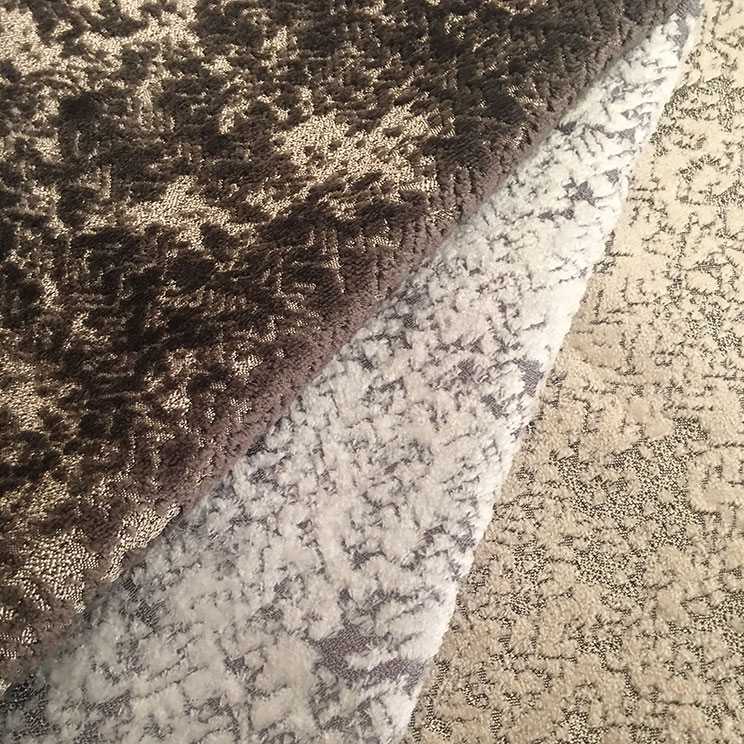 First up on our trip was TheSign, the masters of variety and glamour. A palette of rich tones compliment sumptuous velvets, satins and sheers, alongside their statement art deco inspired patterns for both the wall and sofa, a contemporary twist on toile de jouy.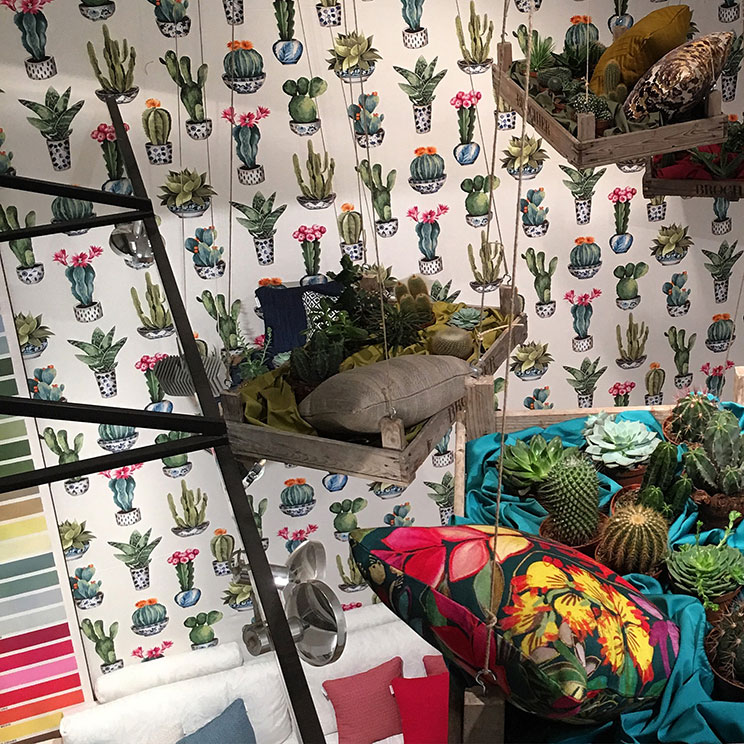 This season sees the release of Brochier's Futura collection, full of experimentation with new fibres, new processing techniques and new patterns whilst still maintaining the high end textile craftsmanship for which Brochier is known. Featuring luxury jacquards; created on a variety of warps, from precious silk and wool to high preforming nylon, elegant velvets; crafted on antique artisan looms with ombre colourful warps and exclusive prints; that replicate beautiful drawings, hand painted by their design team. With coordinating patterns and colours, the fabrics of the Futura Collection work perfectly together, offering sophisticated options that bring timeless elegance to any interior.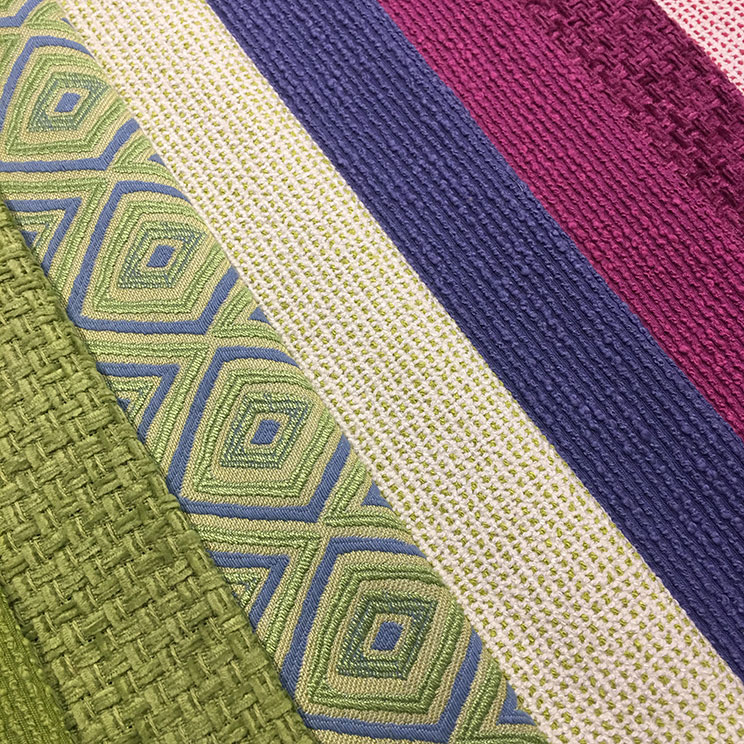 The Spring 2018 release from Glant is inspired by the visually stunning islands of the Mediterranean situated off the south-easternmost point of Italy; a country close to the Glant family. Subtle neutrals and vibrant colours are richly represented in solid, patterned and outdoor textures.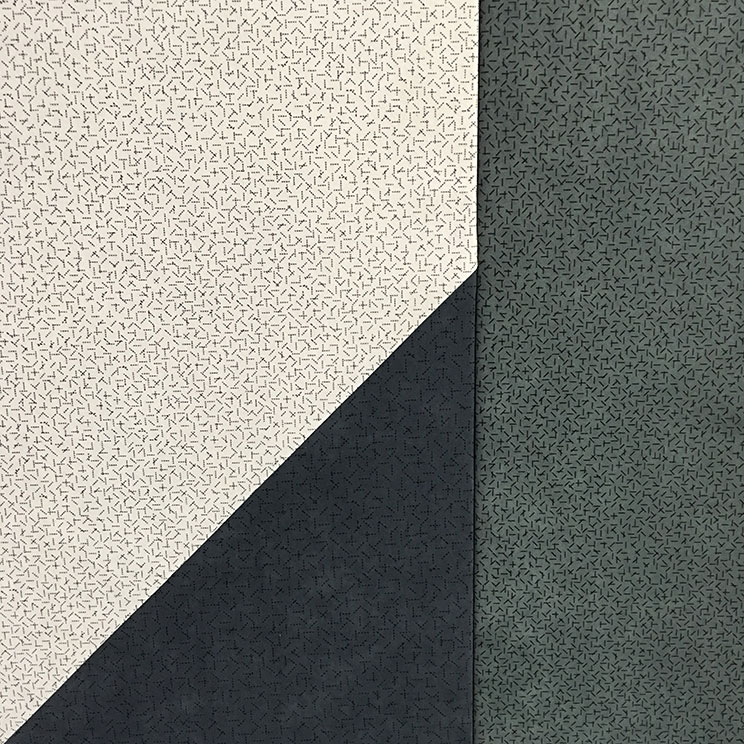 Alcantara introduced new colours to their bestselling textures and patterns and a special collection designed with Inga Sempé - Tara, a dashed micro-pattern.
Moore and Giles add exciting new colourways to their bestselling Mont Blanc, Cottswald and Jakarta. Pictured is Cottswald a rich nubuck leather from Italy that captures the essence of the luxury of touch. The soft, velvety hand and lavish tracking effect of this leather exude subtle sophistication and elegance. The new bright, energetic colour palette is reminiscent of a tropical island, emulating exotic, eye-catching tones in nature that complement a texture that begs to be touched. When upholstered, the leather's luxurious nap draws in light and creates a soft glow.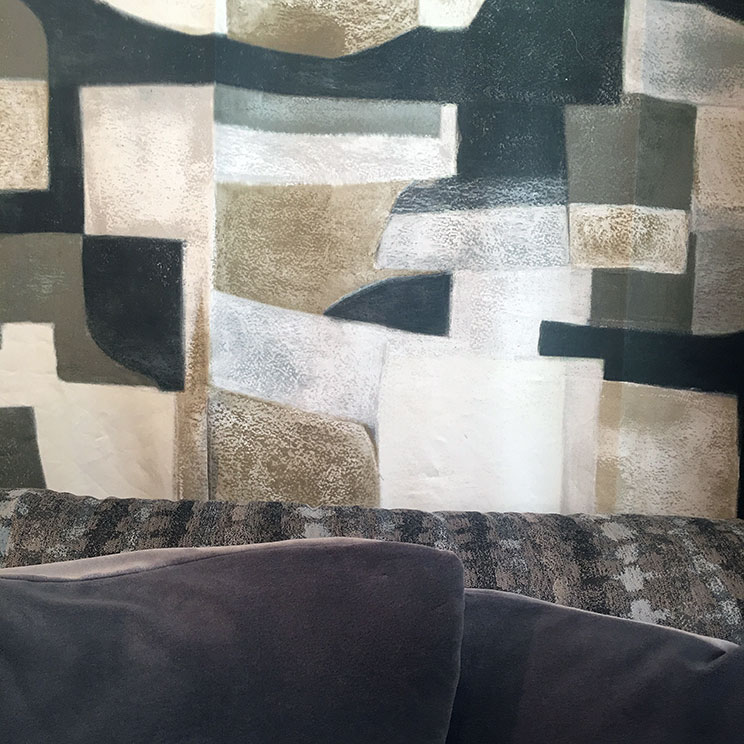 Kohro release - The Sand Society, desert inspired fabrics for a glamourous lifestyle. Fabrics in the collection alternate warm sandy nuances with velvety pastel shades. The skillful use of linen and wool, creates pleasant contrasts and textures. Punctuated at times by scratched and worn effects, these fabrics tell of interiors overlooking landscapes flooded with light.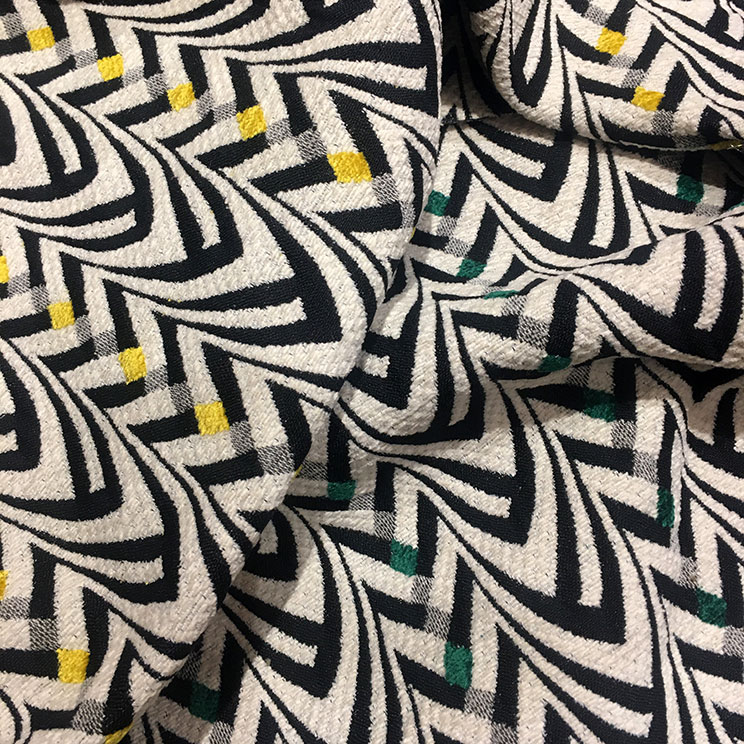 Our final stop this year was to the newest member of the Altfield family- James Malone Fabrics, launching at London Design Week 2018. Established in Malaga, Spain in 2011, the collection comprises of natural fibres such as wool, linen and bamboo in unconventional prints and structured jacquards with a hinted tribal accent, all of which are part of the characteristics of James Malone Fabrics. The Collection is rounded off with sophisticatedly woven plains, voiles with a touch of fantasy and wallpapers inspired by the textile designs. The latest release takes the essence of relaxed summer evenings, endless white sandy beaches imprisoned by pine forests…smitten with the scent of salty Atlantic sea air, their beloved Comporta has given them the main theme for their new creations this season.
We can't wait for you to see the newest collections coming our way!