The Latest Collections from our Brands for Spring/Summer 2020.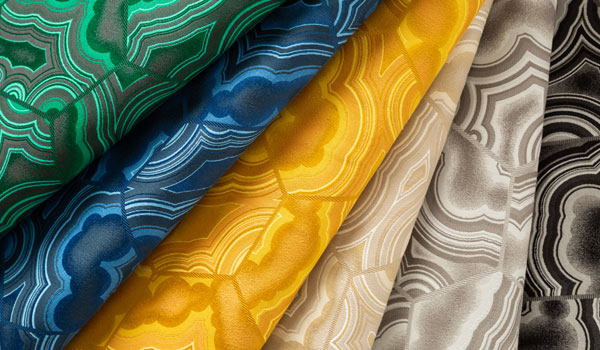 BRENTANO
Traveler Collection
Drawing inspiration from their team's world travels, the Spring 2020 introduction from Brentano embodies the emboldened spirit of distant lands and the sense of adventure they evoke. Echoing Founder and Design Director, Iris Wang's love for exploration, the 15 new introductions from the Traveler Collection are each informed by their design team's interactions with talented artisans from across the globe.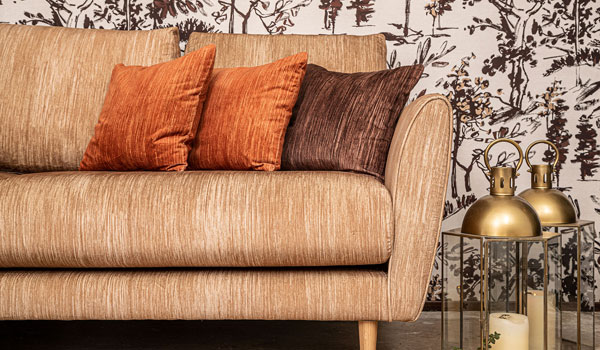 BROCHIER
Cubica Collection
Brochier's new collection for 2020 is a a combination of influences form the Far East and Cubism.  Bold Geometric lines and sharp angles are complimented by soft, delicate, leafy landscapes in intriate weave structures and bold, vibrant colour combinations.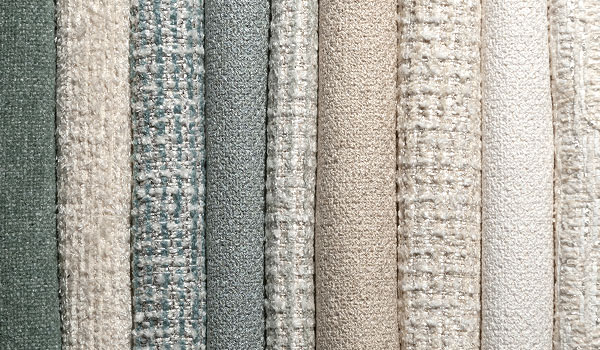 GLANT
SS/2020 Collection
Rich texture and a broad colour palette are the staples of Glant and this collection is no exception.  Building on from the Autumn/Winter 2019 collection, Glant continues to introduce beautiful new textures which are both inviting and sophisticated, in a warm and soothing neutral colour palette inspired by nature.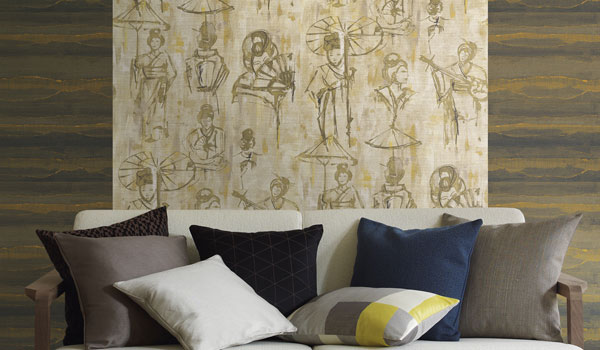 JANNELLI & VOLPI
Yumiko Collection
Yumiko is inspired by distant countries and cultures, pairing Japanese traditions with the natural character of materials. Yumiko's striking brush stroke geishas stand out on a light background with raffia base, giving character and elegance to the walls.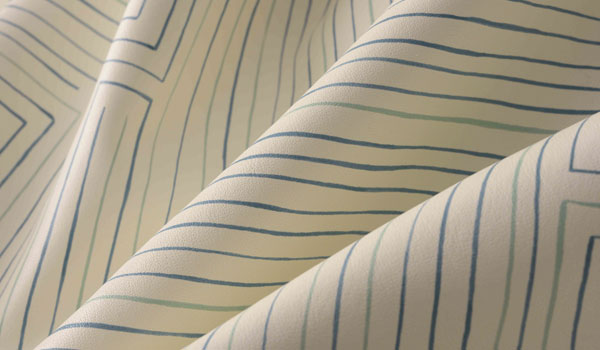 MOORE & GILES
The Bill Amberg Collection
Six beautifully detailed designs digitally printed on the world's finest leather.  Inspired by shapes and silhouettes found in nature and in traditional textile craft, the designs offer a broad range of options in colour and scale to maximise their appeal in both commercial and residential applications.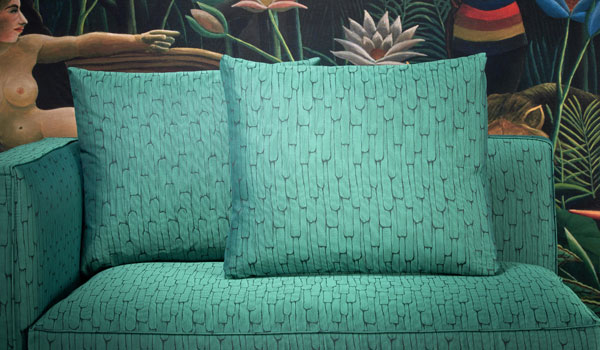 THESIGN
A Day in the Jungle, A Night at the Opera
A collection to ignite the senses, this latest collection from Thesign has a hint of the exotic with bold colours and luscious textures inspired by jungle themes and the opulence of the Opera.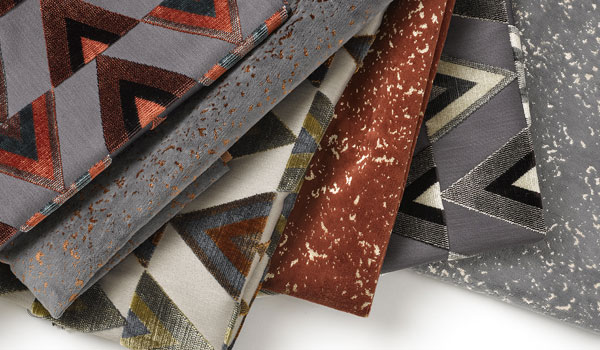 POLLACK
Icon Collection
A theme of understated simplicity runs through Pollack's introduction for Spring 2020. Icon builds on the success of our recent collections that are known for their gorgeous, usable fabrics in a variety of qualities—with less of a focus on motif and more on construction, quality and colour.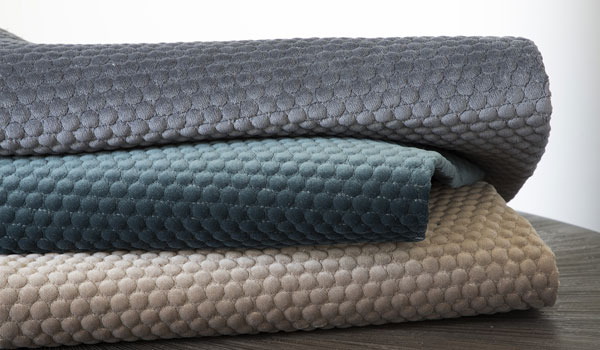 WEITZNER
Reverie Collection
Weitzner has long been known for playing with texture, weave, dimension, and colour to create unexpected textiles and wallcoverings. The latest collection pushes that tradition even further to reveal a multitude of surprises that are still quintessentially Weitzner.
- CLICK HERE FOR MORE INFORMATION - Wallcoverings -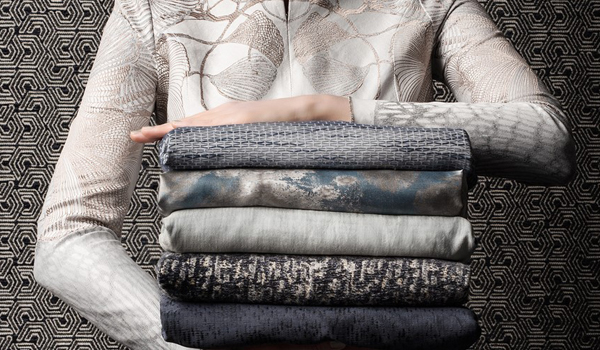 KOHRO
A Gong on the River
Inspired by the fluidity of rippling water formations, Reflections & Vibrations are the core elements of this latest collection from Kohro.  A Gong on The River features strong and textured upholstery fabrics, with refined geometric patterns along side light free flowing draperies printed on silk cotton with floral and aquatic themes.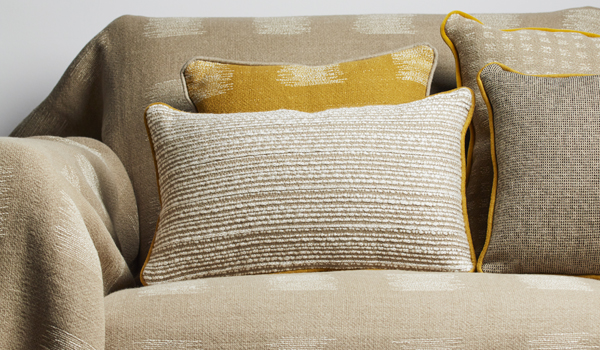 JAMES MALONE
Ballets Russes Collection 
During its 20 years of existence the Ballets Russes, created by Sergei Diaghilev in 1909, counted on numerous collaborations with artists ranging from Pablo Ruiz Picasso and Henri Matisse to Coco Chanel. These artists created the most amazing costumes for the company. We have submerged into this fantasy-like world to create our linen prints Pulcinella, Rossignol and Massine that combine seamlessly with our linen textures and plains.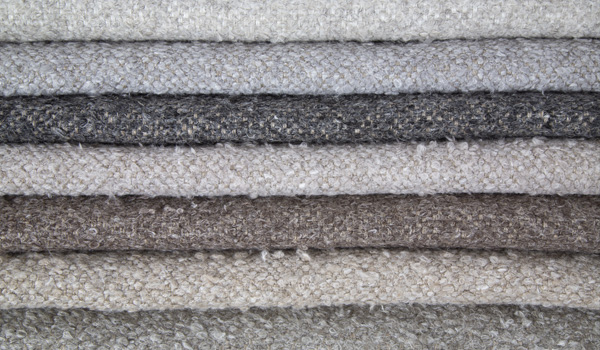 WESTBURY TEXTILES
SS/2020 Collection
Performance and texture are key in this latest collection from Westbury Texiles.  Trevria velvet and textures compliment luxurious wool boucles and textural sheers.