Pollack - Spring/Summer 2021 Collection - Well Spun
---
"We are weavers, painters, and fabric aficionados. We bring that experience and enthusiasm into each and every design we create, from a simple stripe, to a detailed embroidery."
- RACHEL DORISS
---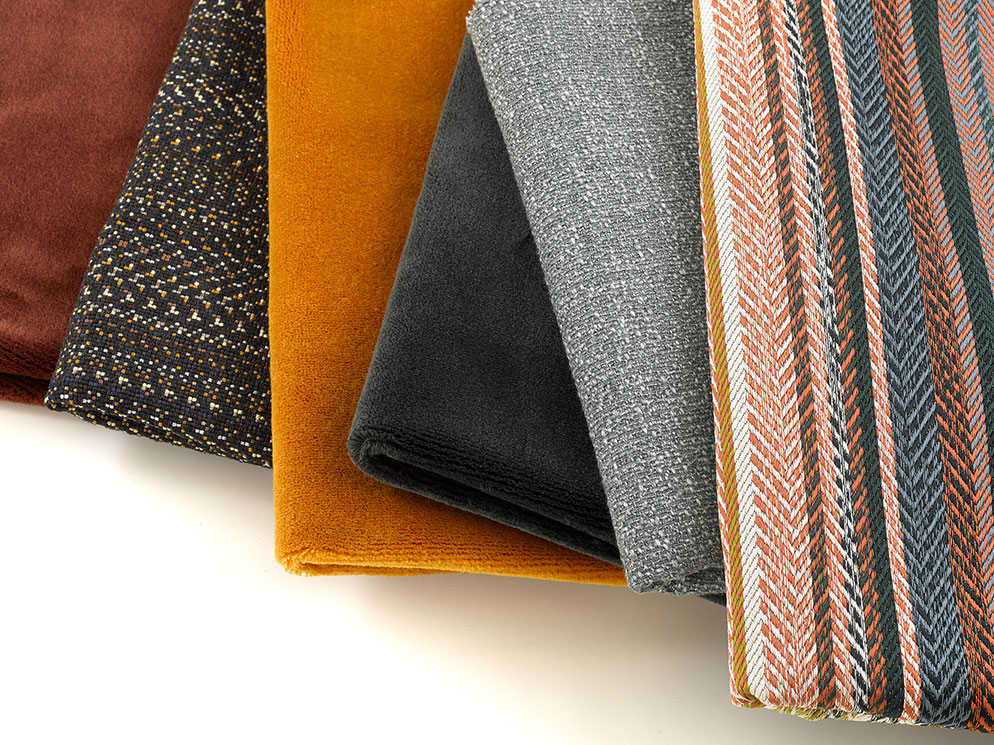 Left to right: Heavenly Plush-04 | Feedback-07 | Heavenly Plush-03,05 | Foundation-05 | Exotica-03
Pollack is a boutique design company, specializing in unique, innovative designs, and using a large and varied tool box of artistry, fibre contents, yarns and weaving techniques.

Pollack was founded in June 1988 by Mark Pollack, Rick Sullivan and Susan Sullivan with a memorable collection of 22 textile designs targeted to the high-end contract interiors market. Since then, the line has flourished and expanded into the residential and hospitality markets, as a more decorative aesthetic was combined with the company's solid technical foundation.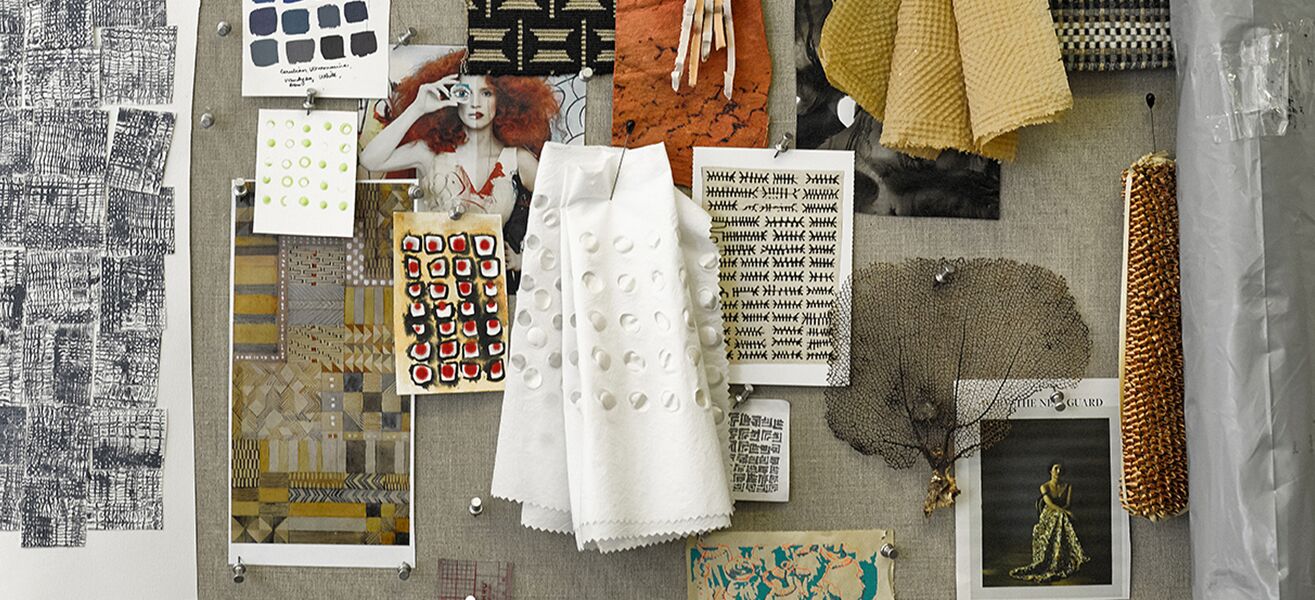 Today, the wide-ranging collection is celebrated for fabrics that easily cross the lines of these individual segments, fabrics marked by sophisticated design, intricate construction, nuanced colour palettes and timeless elegance. Pollack continues to thrive under the next generation of executives—all long-term veterans of the company—including Susan Whalen, who was appointed President in 2017 and Rachel Doriss, VP and Design Director, who took the helm of the design studio in 2011.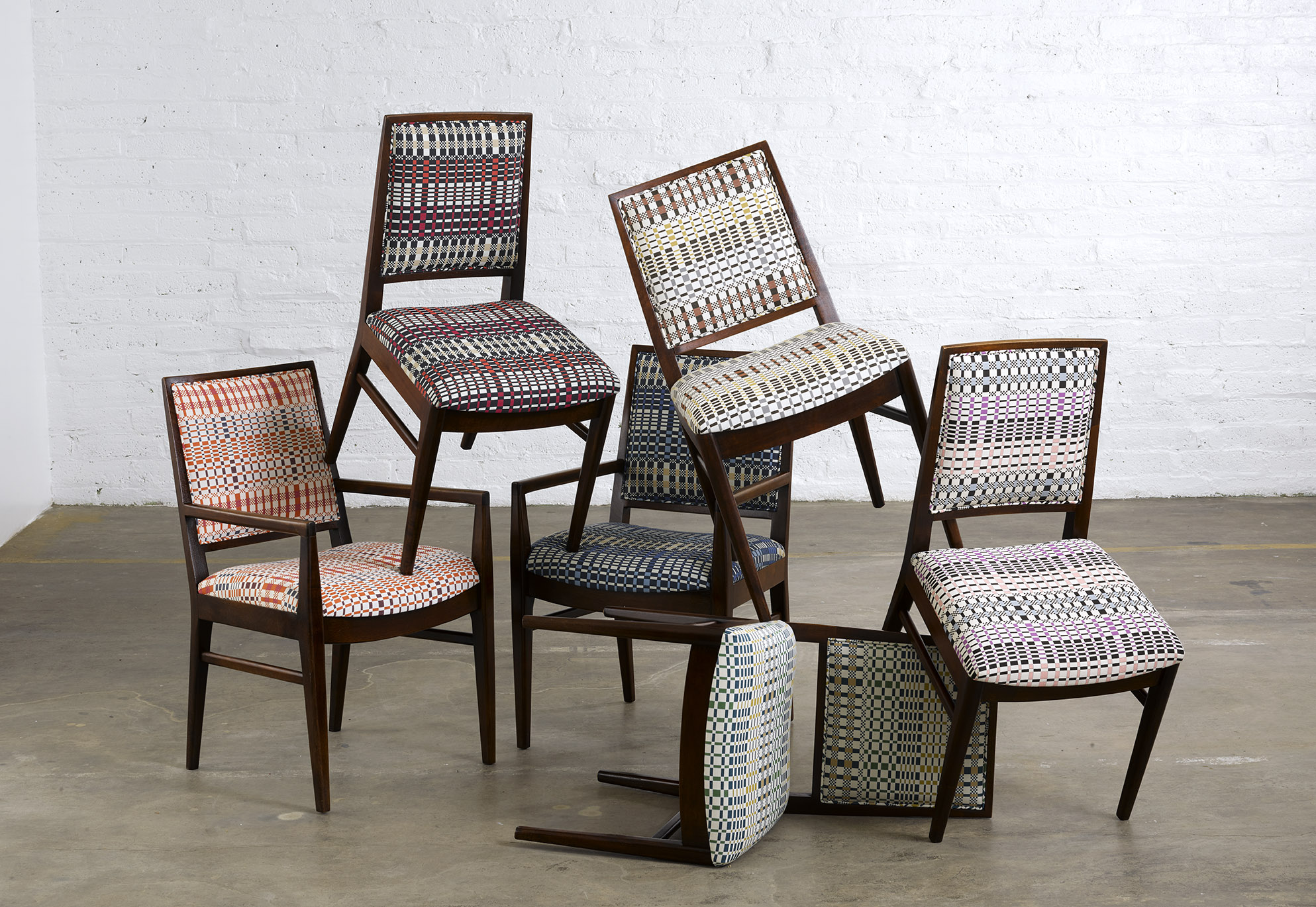 Speedster
Rachel oversees the in-house design team and guides the creative vision for each textile collection. The studio's designers are, first and foremost, weavers. Each with a degree in textile design, they have learned the architecture of cloth and how to build a fabric from the ground up. The team are makers, and they are artists– and believe in the value of drawing with a pencil rather than a computer mouse. Besides the control it gives over the quality of the line, putting pencil to paper expresses a uniquely personal hand, and the majority of Pollack's patterns begin as hand-drawn sketches. Additional design factors then come into play: colour, texture, lustre, fibre content, hand and scale. In the Pollack Studio, these individual elements are balanced and perfected, becoming the building blocks of a fabric's structure–and reminding us that we experience fabric on many levels and with most of our senses.


---
"We love understated designs that focus on texture, but we are excited to also show off a bit more graphic patterning and robust colour combinations in this collection."
- RACHEL DORISS
---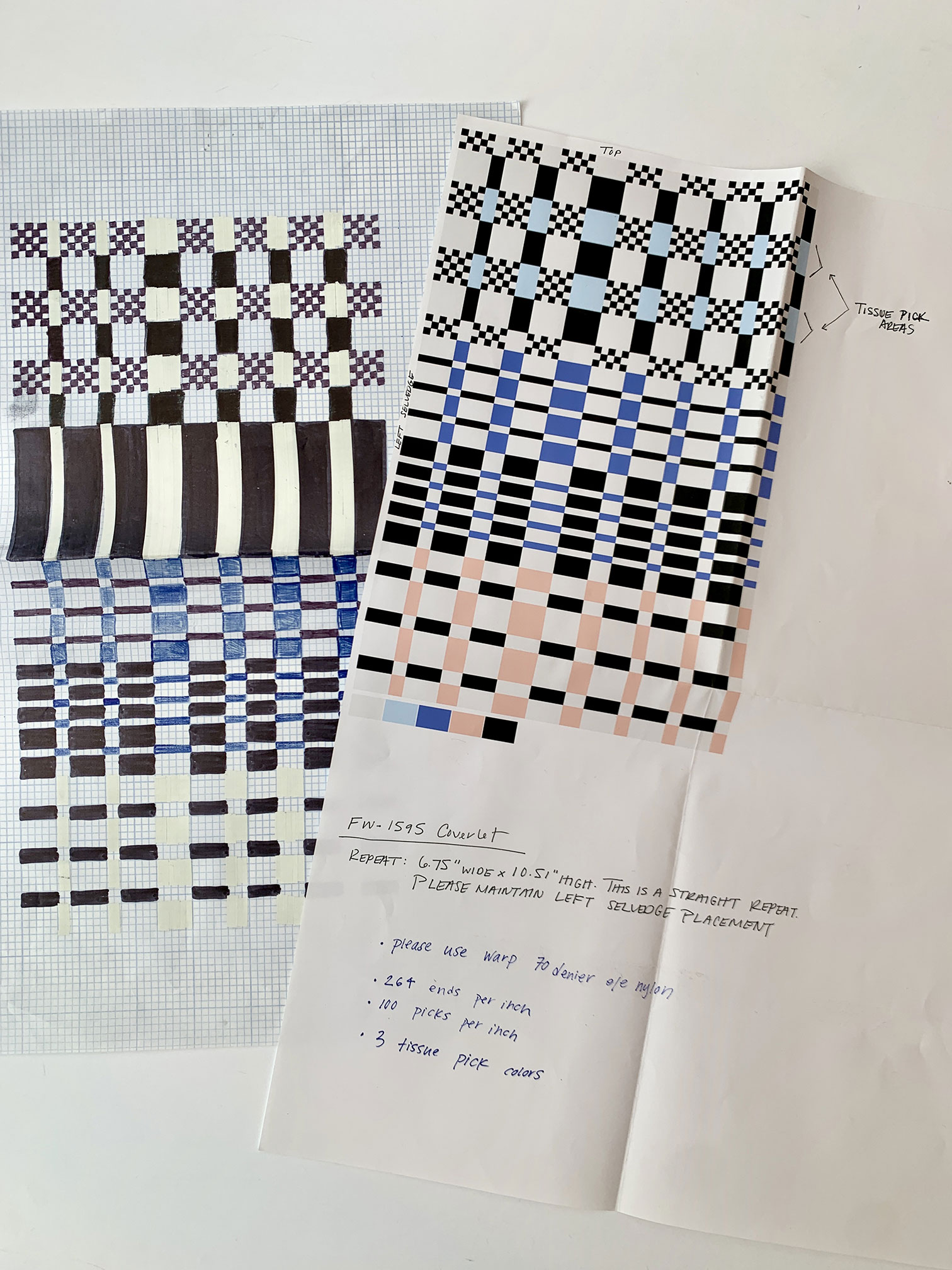 Speedster - Mill instructions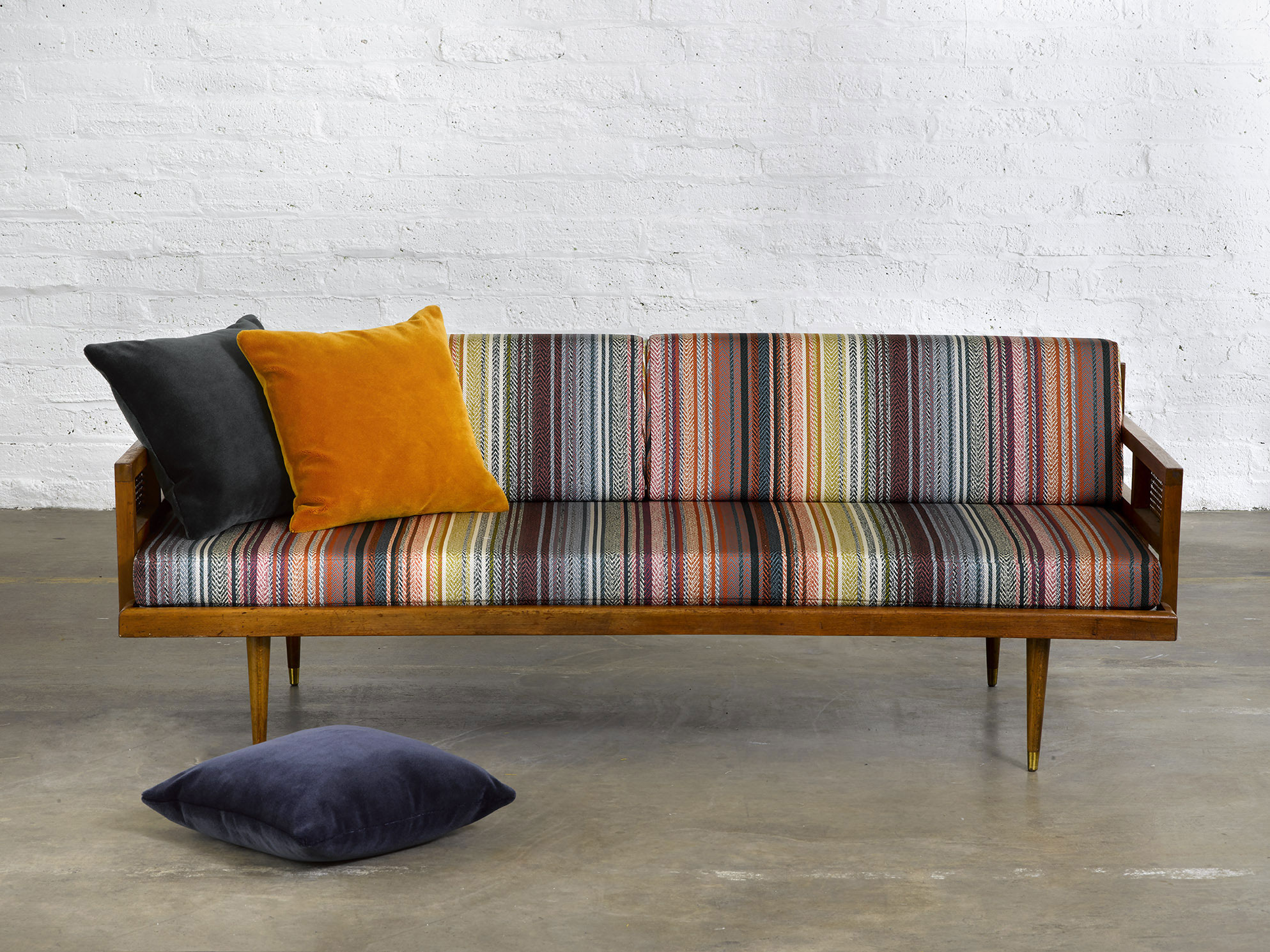 Exotica-03
Pollack's introduction for Spring 2021, Well Spun, features a total of 28 designs that showcase geometry in a quintessentially Pollack way: bold geometry balances simplified colour, and vice versa, to offer a variety of designs that are both exciting and extremely usable. These signature patterns span Indoor + Outdoor, PURE, high performance, upholsteries and window. Rounding out the collection are several sumptuous textures that focus on construction, quality and colour; plus, three new upholsteries and two new window fabrics join the Hospitality line.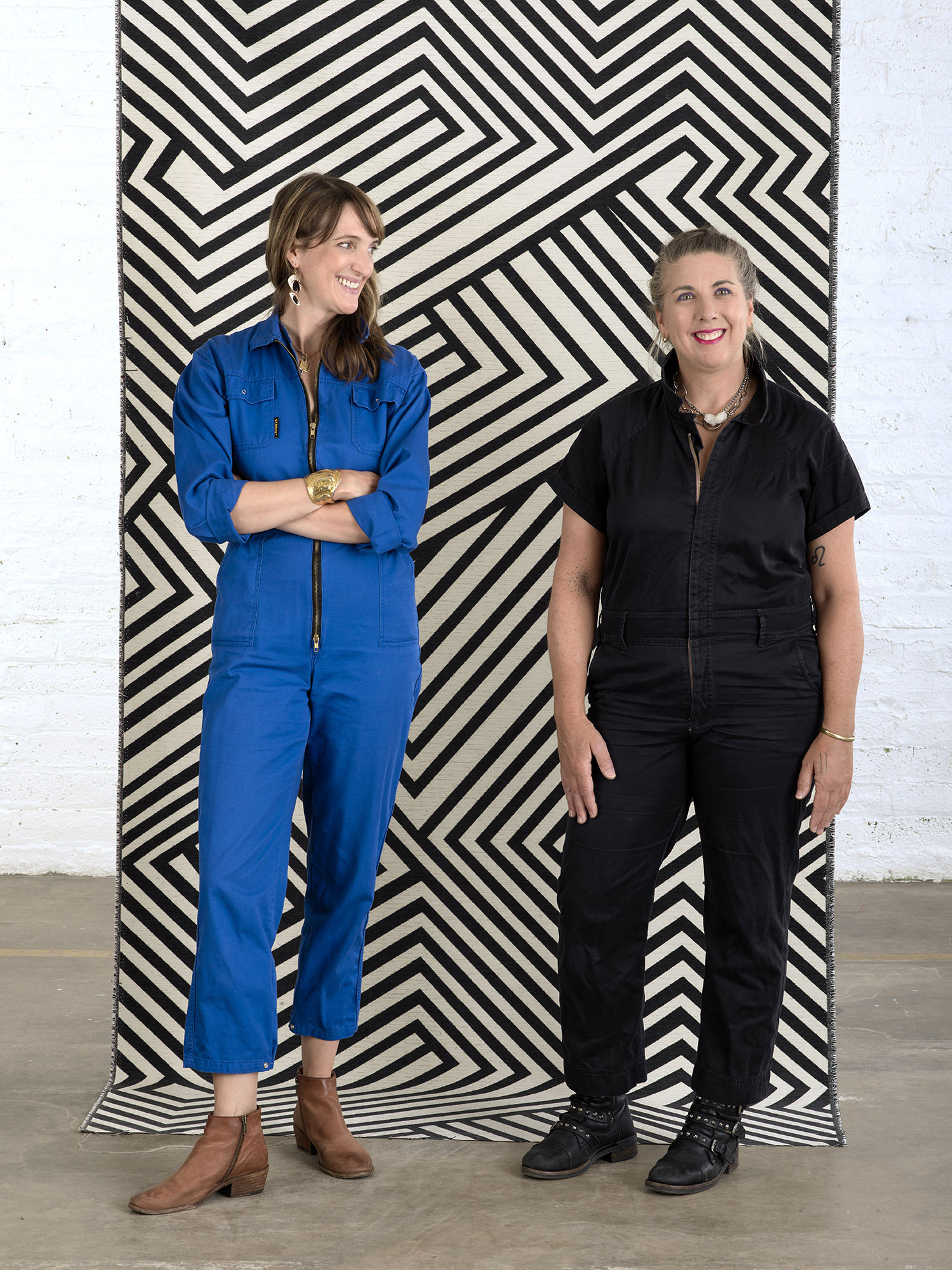 (fabric) Dynamic Expansion (left) Rachel & (right) Liz
---
A highlight of the introduction is a capsule collection designed in collaboration with the artist Liz Collins. Pollack worked with Liz to create four colourful and eclectic Indoor/Outdoor fabrics. The designs showcase the bold graphics that Liz is known for in her artwork, using Sunbrella Contract yarns as the medium to create a grouping of luxe yet usable fabrics. Three graphic patterns—large, medium, and small in scale—are complemented by a solid chenille upholstery; all are bleach cleanable and suitable for use both indoors and out.
---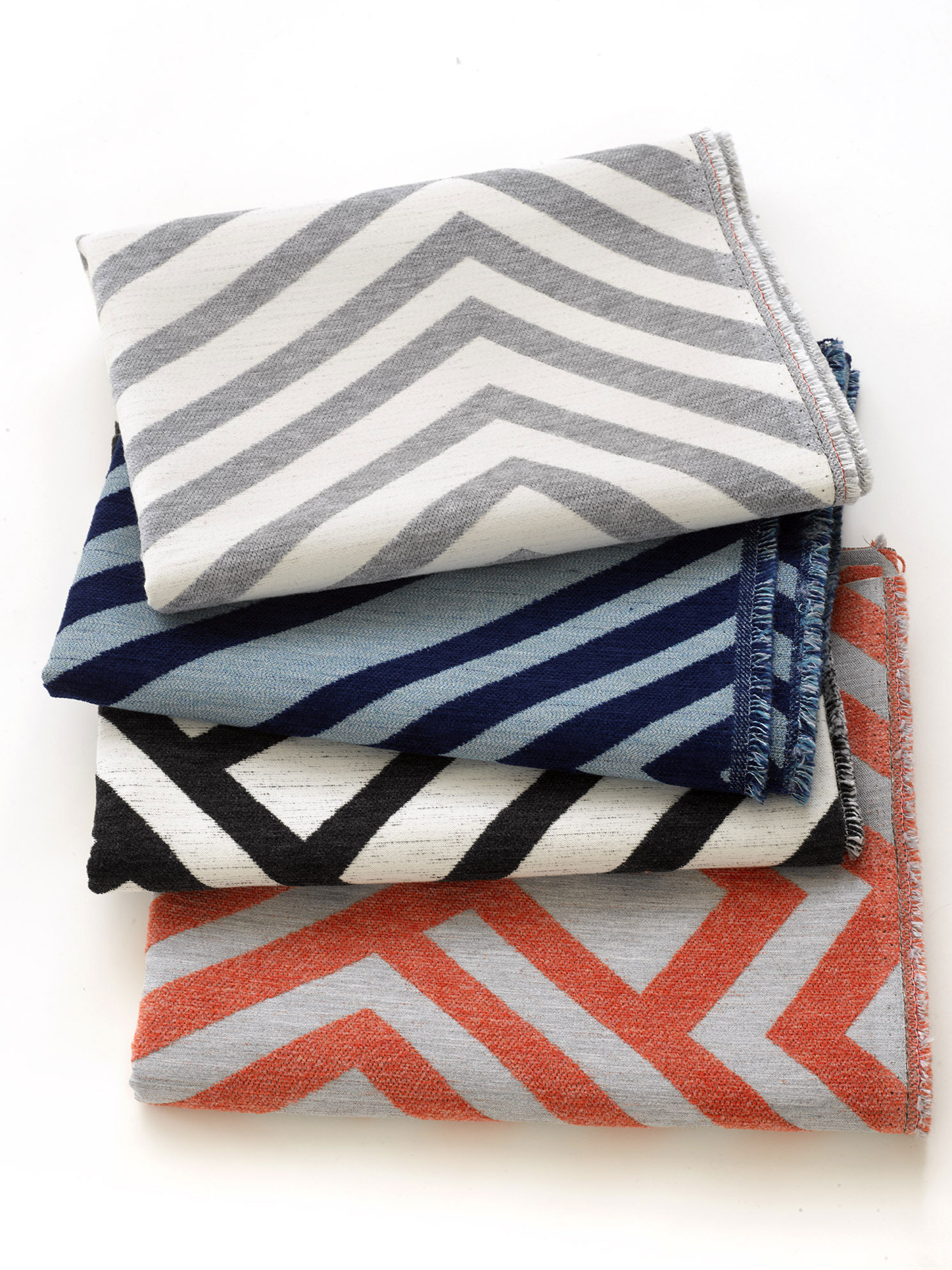 Dynamic Expansion (top to bottom) 01,03,04,02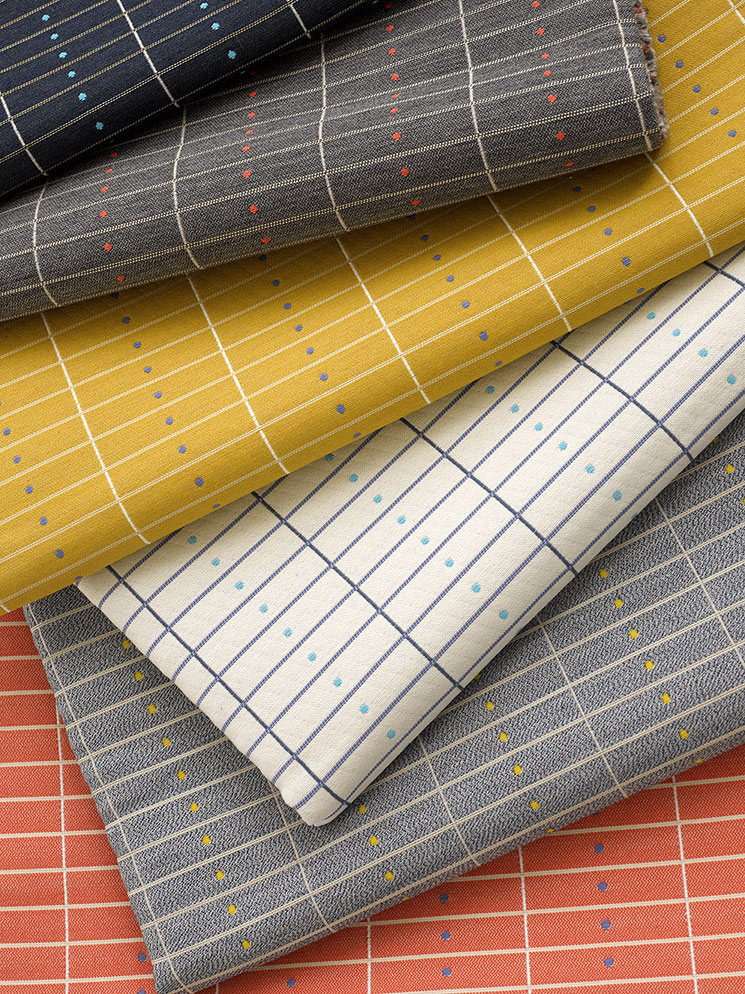 Drawers (top to bottom) 06,05,02,01,04,03
---
Discover the full collection - HERE -  (Pollack - pollackassociates.com)
---
ALTFIELD APPROVED - THE POLLACK EDITION
staff favourites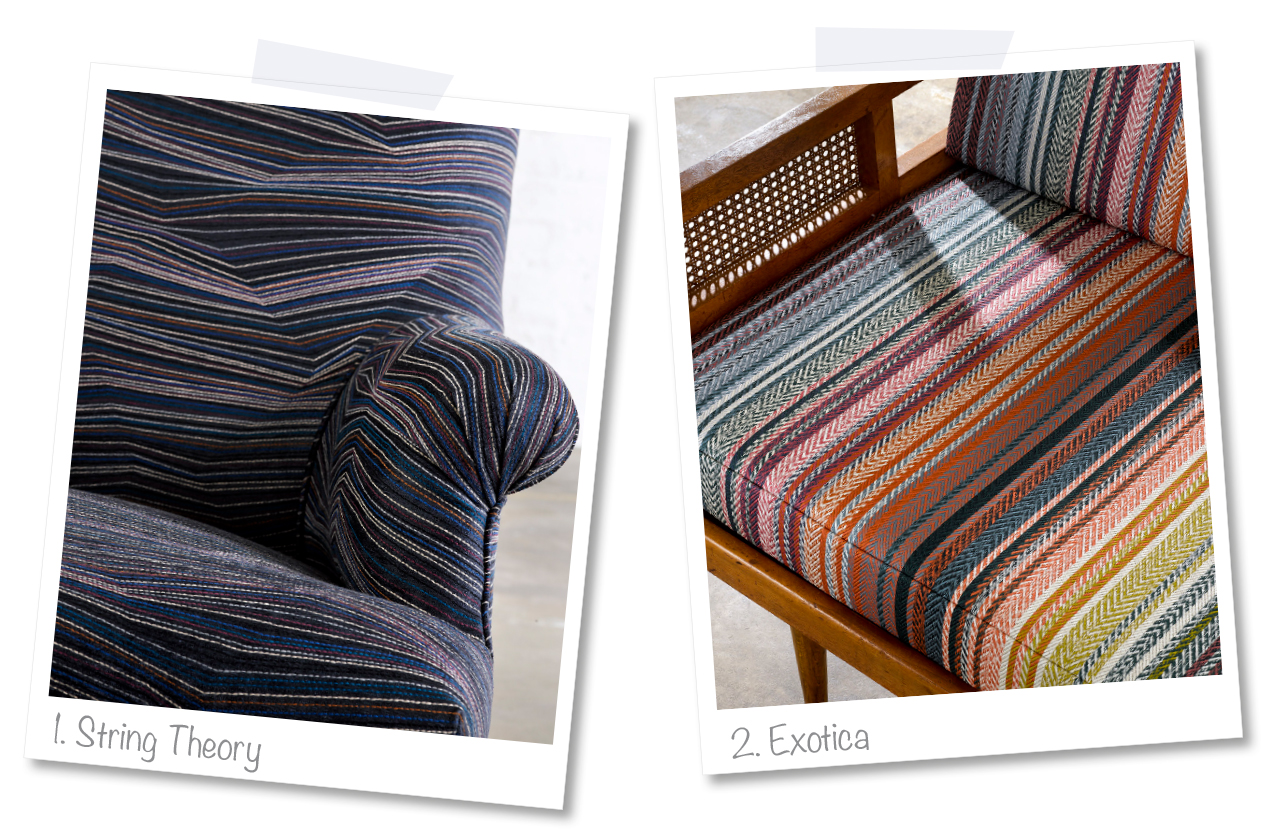 Abbey, our Sales Executive, loves: String Theory
"The movement of the fabric is amazing once upholstered. Such a fun, vibrant product. Has a lovely soft touch too"
Rodell, our Showroom Manager, loves: Exotica
"A stunning colourful chevron full of life and movement!"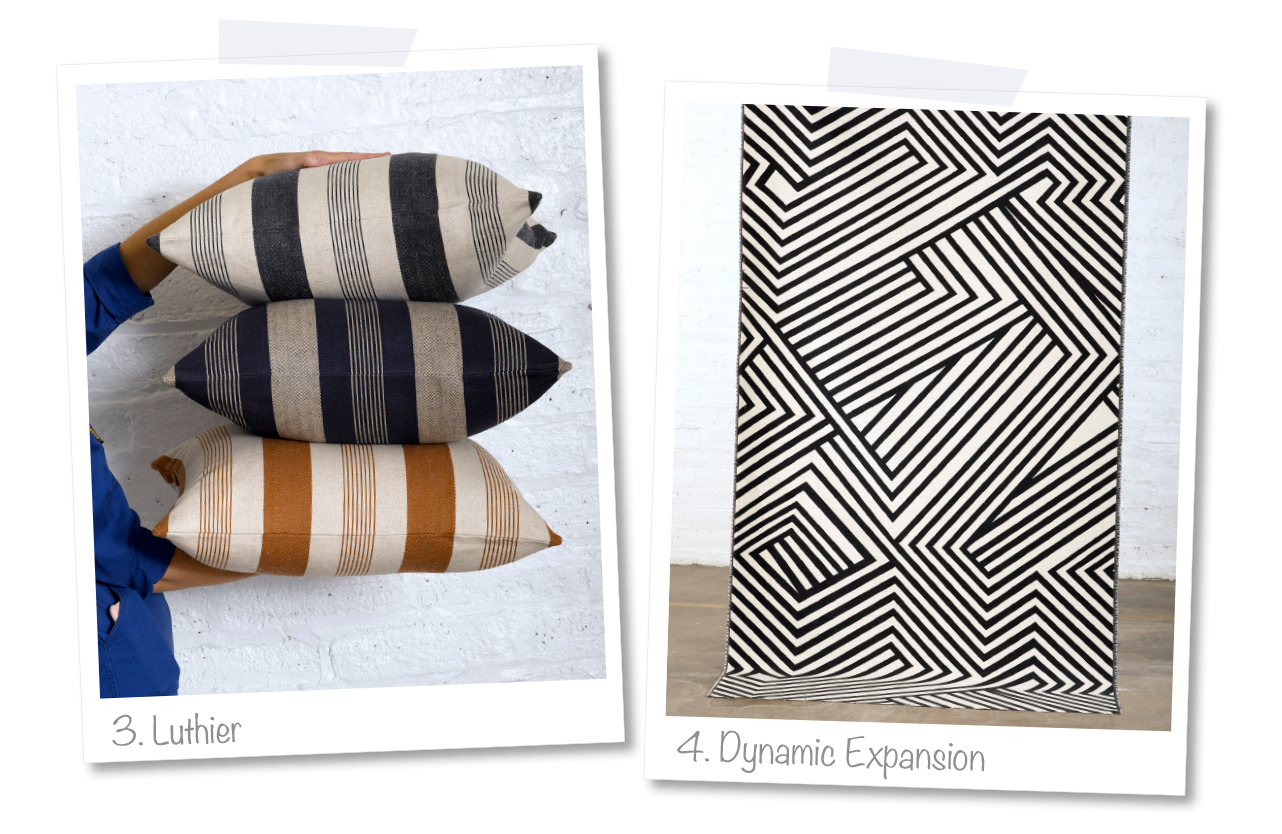 Katherine, our PR & Marketing Executive, loves: Luthier
"I love the subtle details in this design, not your usual stripe, in luxurious tones and interesting weave structures"
Fionn, our Sales Executive, loves: Dynamic Expansion
"A graphic and playful design in bright, fun colourways"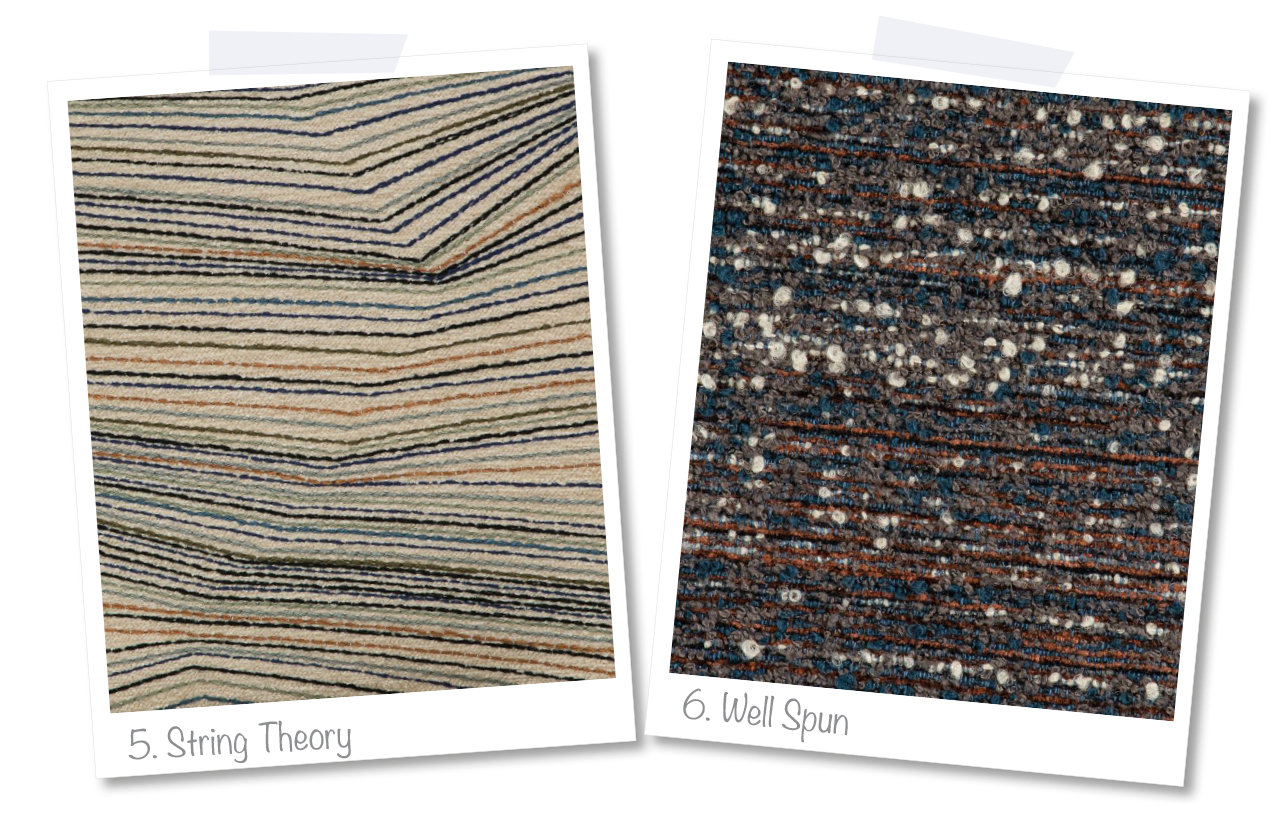 Maria, our Sales Administrator, loves: String Theory
"I love the colourways and the use of simplistic embroidery to create such a graphic design"
Emma, our PR & Marketing Manager, loves: Well Spun
"A gorgeous, rustic texture"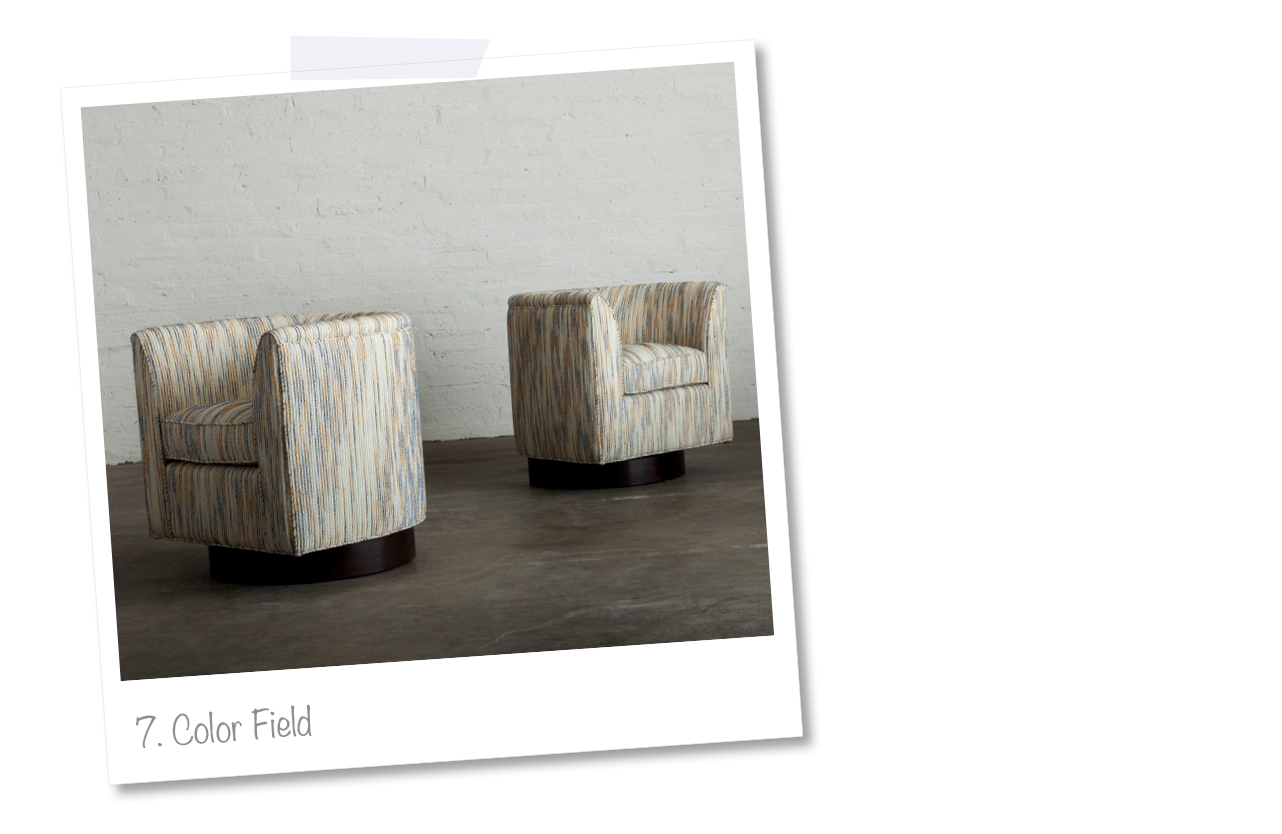 Kate, our Sales Executive, loves: Color Field
"Color Field is one of my favourite textures, so I love that we have new colourways!"