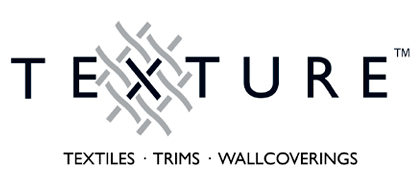 Established in 2003, Texture is a Miami-based editor of luxury fabrics, trimmings and wallcoverings.
Texture's collection includes unique large-scale designs produced in several qualities from Velvet to Embroidery, offering a glimpse of soft and subtle to exotic scenes and vibrant colours. Their sophisticated fabrics capture both classic and contemporary style in print and weave, while their range of trimmings and tapes reveal a wide range of designs encompassing faux, velvet and embroideries in stunning colourways.
2022 brings the introduction of Textures Wallcoverings, a full range of simple and accessible wallcoverings for both the residential and commercial markets.
Texture Fabrics combine design & construction of the highest quality.